Savant and Robern bring circadian lighting to premium vanities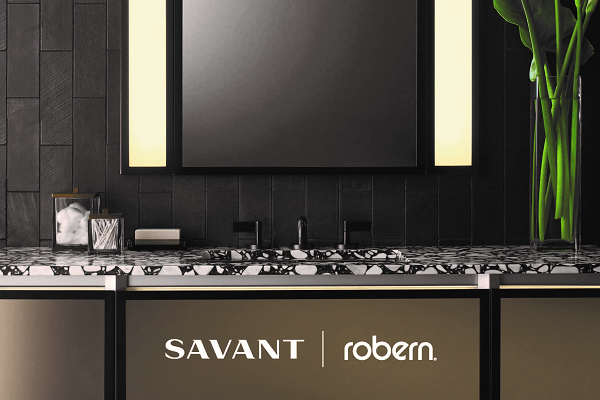 Savant has partnered with Robern, a manufacturer of luxury furnishings for bathrooms, to pair its circadian lighting functionality with the tunable white LED lighting from Robern's elegant cabinetry, vanities and mirrors.
Robern furnishings with tunable white LED lighting will integrate with Savant Daylight Mode, the 24-hour circadian cycle that is fully configurable inside the Savant Pro App. It enables time-of-day settings of Kelvin temperature as well as lighting intensity seamlessly throughout the day.
This setting can also be personalised for the individual home, giving home owners the ability to adjust their lights dynamically in a way that promotes healthier living.
"Savant's partnership with Robern presents integrators an opportunity to offer their clients a highly personalised lighting experience for bathrooms and bedrooms while creating new specifier relationships within the National Kitchen + Bath Association," Savant business development, environmental products Nick Meloni explains.
"Savant integrators will be able to purchase lighted medicine cabinets and mirrors in hundreds of style options directly from the Savant Store in early October, 2020."
In the future, Savant will be working to install and showcase the TrueImage lighting control app at key brick and mortar retailers for Robern products in the USA, enabling them to properly demonstrate the tunable white lighting concept to consumers.