Extron Quantum Ultra drives immersive artwork videowall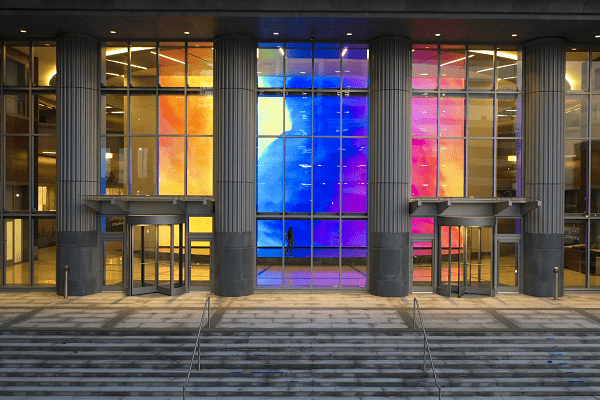 The Lincoln Harris Union Tower, located in Charlotte, USA needed a large, eye-catching display system for the lobby of its new 33-storey, 850ft² commercial building. Integration firm Cenero decided to power an impressive 36" by 64" LED videowall with Extron Quantum Ultra 610 4K Videowall Processor.
It was able to send 4K/60 content produced by Second Story that reflects the city-centric art and history onto the 4mm NanoLumens direct view videowall, giving the tower the eye-catching display it wanted.
"We were impressed with the performance of the Quantum Ultra processor," Cenero southeast area director Frank Milesky says.
"Also with Extron's technical expertise and on site support in handling changes and last minute requests."
By default, the custom 4K/60 content fills the entire videowall by itself. Alternatively, it can serve as the background for up to 16 source windows that can be freely placed anywhere on the display. Additional requirements included seamless source switching and system automation.
The Quantum Ultra upscales the source content to match the native 4096×2304 resolution of the videowall. Four outputs feed the Nanolumens LED controller with 2048×1152/60 signals. Custom output timing rates and EDID were loaded to the processor to support this unique resolution. A comprehensive set of window configuration presets facilitate ease of use and automated operation during business hours. The support staff can also monitor and manage the videowall remotely.