SANUS increasing size capabilities of mounts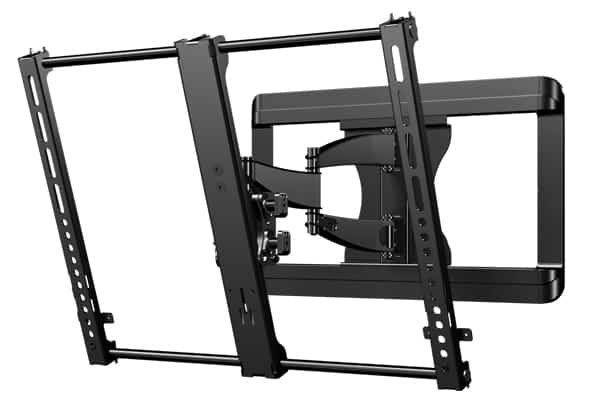 SANUS is increasing the size capabilities of four of its most popular medium mounts to accommodate the consumer trends in TV sales.
The SANUS TV mounts, VMF620-B2, VMF518-B2, VMT5-B2 and VML5-B2 have been upgraded to support TVs between 37" and 55" in size, expanding their compatibility with TV panels from the previous 40"- 50" capability. Each mount retains its existing feature set and the same wall plate size.
VMF620-B2 is a full motion mount designed to provide more flexible viewing angles from its three-arm articulation, providing a fluid motion 50cm (20") extension and 180∘ swivel without any reduction in mounting stability.
The VMF518-B2 also offers full motion capability, cable management, fingertip movement and post-installation. Secure and wobble-free extension into the room of 45cm (18") aim to provide maximum flexibility for the end user.
Users requiring a tilting mount for TVs up to 55" in size are catered for by the VMT5-B2, which provides fingertip tilt for TV adjustments of +7° and -12°. The mount tilts the TV back for easy cable access, making installation and connection simple.
Fixed TV installations are possible using the VML5-B2. Requiring no tools for assembly, this mount aims to ensure a quick and easy installation of the TV at the desired height on the wall.