SANUS expands range of Sonos accessories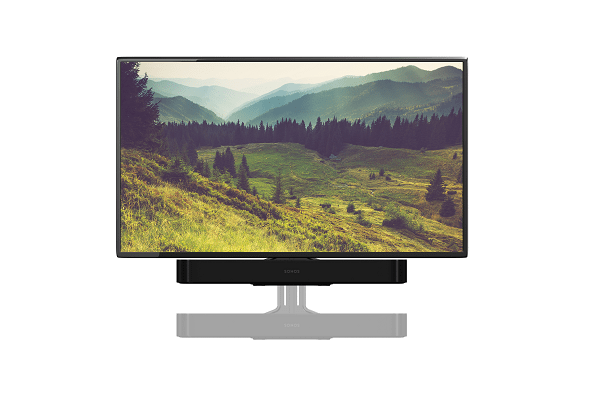 SANUS is expanding its suite of Sonos accessories with the launch of the SANUS Soundbar Mount Designed for Sonos Beam. The new mount from SANUS integrates mounted TVs with Beam, the new smart and compact soundbar from Sonos.
The SANUS mount for Beam provides 30cm of height adjustment to ensure an ideal fit between Beam and the bottom of a mounted TV – creating a clean, streamlined aesthetic. Constructed of light-weight steel and available in a black finish, the mount disappears behind Beam.
Compatible with SANUS TV mounts and other mount brands, the SANUS mount for Beam works with a large range of TV sizes – up to 70" – and features broad VESA compatibility. When paired with a full-motion TV mount, the new SANUS mount allows Beam to move with the TV for an optimal listening experience.
Developed in partnership with Sonos, the SANUS mount for Beam is custom-fit to Beam ensuring optimal speaker performance and unobstructed access to speaker ports.
Installation is a 15-minute process that requires only a screwdriver, and all necessary hardware is included in the box. Additionally, all SANUS speaker accessories designed for Sonos products include a 10-year warranty.
The Soundbar Mount Designed for Sonos Beam will be available in early October 2018.