Samsung unveils Kiosk solution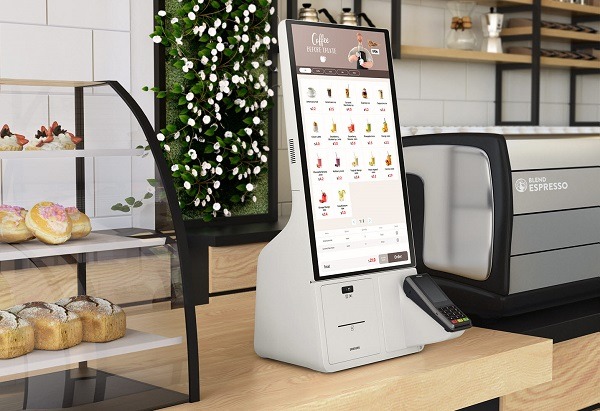 Samsung Electronics has announced the expanded availability of Kiosk, an all-in-one solution offering simultaneous interactive contactless ordering and payment capabilities. Providing customers with easy install options, Kiosk is now available for pre-order in Australia.
The Kiosk is suitable for virtually any business environment with a variety of installation options. Firstly, the countertop type can be installed on various counters or tables within a store, without the need for any additional construction, saving time, money and space. When installed with a stand, it can be positioned anywhere within a store due to the detachable functionality of the stand, seamlessly integrating with any interior design.
The Kiosk can also be wall-mounted to maximise space savings.
In addition, the display is covered with a shatter protective film, designed to enhance customer safety by ensuring that glass doesn't shatter in the event of a break.
The Kiosk uses three-layer security protection powered by Samsung Knox technology, designed to protect its hardware, payment platform and application, as well as customer information, against external threats such as hacking. It also supports application development on the secured platform through a Linux-based open-source operating system, powered by Tizen, providing high compatibility and supporting web standard technologies (HTML5, JavaScript, CSS), so developers can easily create a variety of software applications that can be used on the Kiosk.
Samsung senior vice president of visual display business, Hyesung Ha, says: "Kiosks have quickly become a part of everyday life, providing customers with a simple and interactive way to purchase items, while giving businesses an innovative solution to reimagine their environments and increase efficiency. Samsung's new all-in-one Kiosk is a smart and seamless solution, offering all the right features needed for businesses to maximise their return on investment."
ADVERTISEMENT

ADVERTISEMENT
ADVERTISEMENT

ADVERTISEMENT