Samsung showcases digital displays at InfoComm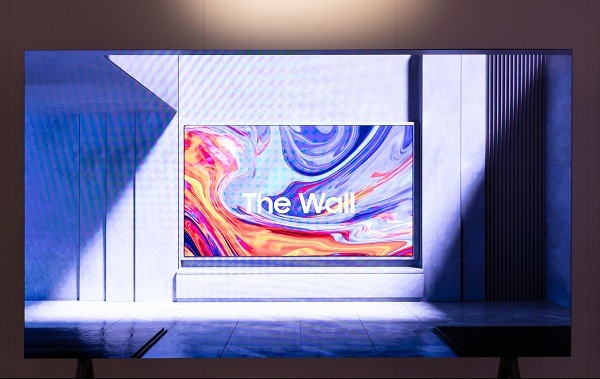 Samsung is bringing its latest interactive display technology, including state-of-the-art models of The Wall and Flip Pro, to InfoComm 2022 in Las Vegas this week.
InfoComm attendees can experience Samsung's diverse lineup of commercial display technologies and solutions, including micro-LED products like The Wall IAB and IWB models.
Samsung's micro-LED technology is setting the standard for display technology and the new lineup redefines the role of connectivity and interactivity in business.
Products on display at InfoComm 2022 include:
The Wall All-In-One: Available in three different models (4K 146-inch, 2K 146-inch and 2K 110-inch), this next generation display brings innovation to the installation process, not just the viewing experience. The convenient installation that features a pre-adjusted seam and a 'Pre-Assembled Frame Kit" which makes the entire process simple as a consumer TV.
The Wall IWB: Introducing the slimmest ever pixel pitch (.63 & 94mm), Samsung's flagship modular Micro LED display delivers an immersive viewing experience in a high-resolution. This latest iteration of The Wall brings improved picture quality, management, and installation to the table with expandability being a major design factor for this year's model.
The Flip Pro: This interactive whiteboard is available in 75 and 85-inch models, providing both teachers and students with enhanced usability and specialized features to meet ever-changing education needs. The newly added touch latency and multi-touch features allow simultaneous collaboration for up to 20 people.
Samsung's Harry Patz Jr. says: "We're working to make sure that our next-generation technology meets the needs of diverse businesses and delivers outstanding experiences along with measurable value. At InfoComm, we'll show exactly how we achieve this with our partners.
"We're excited to meet people in person at this year's InfoComm, and there's no denying that how we interact, collaborate, and work has been transformed. We're helping businesses build new, flexible connection points with hardware, software and professional services innovations that will ensure they thrive in the second half of 2022 and beyond."