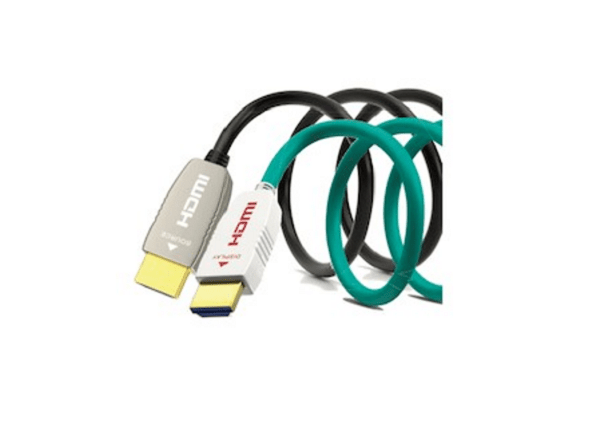 HDMI fibre optic cable supplier EXYHD has been named, by Ruipro Distributors, as top seller out of 39 distributors worldwide (excl. USA) of Ruipro cables for the third year in a row.
EZYHD has supplied Ruipro cables to the AV, commercial and retail markets throughout Australia and New Zealand since 2017 with great success.
Ruipro cables provide up to 4K@60Hz, chroma sampling 4:4:4 and 18.2 Gbps bandwidth to carry all that 4K video data perfectly. It's the latest technology, with no signal loss, delay or judder; it's thin and flexible with excellent bend radius.
It can produce a rich range of colours – darker blacks and brighter whites which work wonderfully with today's HDR UHD 4K displays. They are an ideal solution for sending UHD vision from a 4K device to a Projector, TV (or Displays), as they provide for all HDMI 2.0 specifications including HDR, 3D, CEC, EDID, EMI-FREE, HDCP, EDD, ARC, e-ARC.
They are available in lengths 8m to 100m, with other lengths available by special order.
The UHD HDMI version 2.1 cable is suitable for those angling towards installing an 8K display with speeds up to 48Gbos or for gamers at speeds of 4K@120Hz. Each cable is fully tested to conform to all HDMI specifications. They are available in lengths from 8m to 50m.