Protecting your home network from cyber threats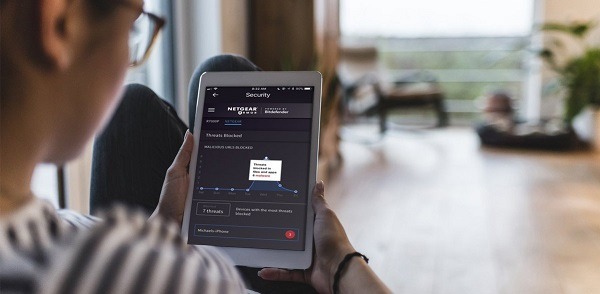 A new cyber security product will protect home networks from today's world of sophisticated hacks.
Powered by Bitdefender, NETGEAR Armor Cyber Threat Protecetion operates on Orbi WiFi Mesh systems, protecting all internet-connected devices in the home from viruses, malware, stolen passwords, identity theft and hacking.
Many people already have anti-virus software loaded on home computers but it is often not effective against the cyber threats today. Research shows that 146 billion records of personal and financial information are expected to be stolen by cyber criminals between 2018 and 2023.
NETGEAR provides network-wide security meaning all devices connected to the Orbi WiFi network, including smart home and IoT devices are protected. Continuous scans identify and block malware such as viruses, spyware, ransomware, and malicious links that could infect a network. It will notify the user when such threats are blocked.
Also included is Bitdefender Total Security which allows users to install complete anti-malware protection on Android, iOS, Windows and Mac devices, protecting devices when away from home on public networks.
NETGEAR senior vice president of Connected Home David Henry says it made sense for them to expand the Armor security application to the Orbi system.
"Long regarded as the leading manufacturer of high-performance networking products, NETGEAR is on the constant search to deliver more valued added services to our customer base. We believe that Armor, powered by Bitdefender, will deliver on the need to keep our customers' networks secure from the ongoing threats of bad actors with criminal intent."
Bitdefender vice president of consumer solutions Ciprian Istrate says his company has managed to keep pace with the ever-evolving online threats, using innovations to address the increasingly important issue of protection for smart home devices and IoT.
He says: "With NETGEAR, this new partnership continues our mission of safeguarding people's online lives using technology that has taken an important step forward, making our advanced cyber security solution available to more families, and consolidating our position as leaders of this market segment."