PPDS unveils Wave cloud platform in pro displays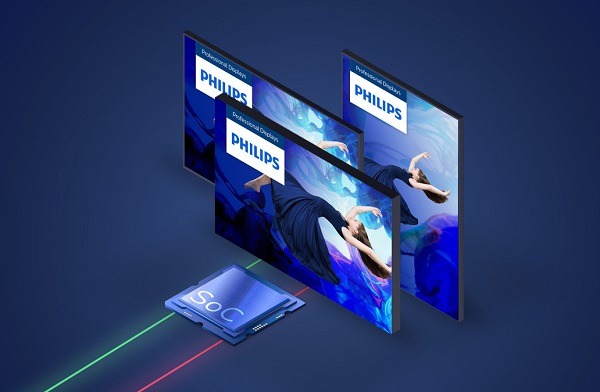 PPDS has launched Wave, a brand new, state-of-the-art cloud platform that provides advanced control and management capabilities and opportunities for professional displays.
Launched at ISE 2022 in Barcelona, Wave – a part of PPDS' evolving 'total solutions' strategy – is a highly secure, intuitive and scalable remote device management platform. Developed especially for the extensive Philips professional SoC display portfolio and to meet the changing needs and requirements of end customers, Wave helps to ensure faster, more cost-effective installation and service times for multiple displays.
The Wave platform removes the complexities of installing and setting up different display models and generations. Allowing system integrators to focus on bringing value and innovation to their customers, rather than struggling with compatibility.
Sian Rees, international product manager at PPDS, says: "We designed Wave with the user experience being paramount for both system integrators and third parties developing with our APIs. This Wave launch is the first step in providing a powerful, cross-platform solution that enables our partners to bring more value to the AV ecosystem and our short-term roadmap already includes the addition of hospitality TVs and LED walls."
Wave is now included out-of-the-box with all Philips Q-Line, D-Line, T-Line and C-Line displays, and any existing display with Android 7 and above can also be upgraded and provisioned. The Wave platform allows you to manage any number of accounts and displays across different locations, as well as making bulk updates, updating firmware, debugging screens, adjusting settings, adding basic content, and receiving alerts – easily and reliably.
Accessible anywhere, AV and IT managers, and even non-IT focused staff, are able to view status (including screenshots), and access or assign precise information, details and controls to each display. Ensuring optimum performance at all times, Wave allows you to proactively anticipate issues, reducing or eliminating potentially costly downtime and disruptions.
In addition, Wave is customisable to the system integrator's own business and brand, including the option to place the solution on a custom URL.
Franck Racapé, head of global commercial at PPDS, remarks: "The industry has spoken and with Wave, designed to work hand-in-hand with our Android SoC, we have left no stone unturned. PPDS has evolved from a provider of hardware to an enabler of total solutions, bringing a constantly growing choice of products, software and services to our partners. With Wave, we're bringing product innovation, out-of-the-box, with a modern, fresh and highly intuitive user experience. With Wave, managing your displays has never been easier."
Trialling Wave ahead of its launch, Alistair Wright, managing director at PPDS Platinum SI partner, UX Global Limited, adds: "Offering unique development access, Wave is another critical tool in the system integrator's arsenal, allowing technicians to provision, set up and maintain Philips professional displays from a remote location. We're very much looking forward to the next phases for this exciting solution."