PPDS launches Global Partner Alliance program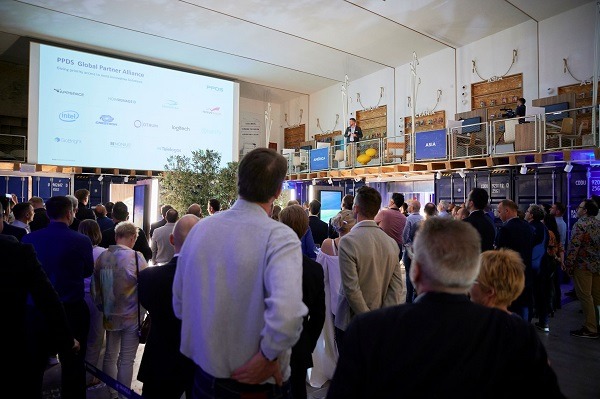 PPDS, the exclusive global provider of Philips digital signage, interactive displays, direct view LED and professional TV products and complementary solutions, has launched the PPDS Global Partner Alliance (GPA) affiliation program.
The exclusive, invite only, PPDS GPA is a highly unique and mutually beneficial initiative, connects multi-national enterprises with PPDS' most elite and closely aligned regional integration specialists, combining local expertise with Philips professional displays and PPDS' proven display solutions for seamless projects of any scale, anywhere in the world.
Covering 200+ countries, the PPDS GPA brings true, next level simplicity and complete peace-of-mind to end users, by working in partnership with system integrators to deliver consistent, one-contact service and support, together with precise planning and positioning.
Heading up the PPDS GPA, Simone Gagliardi, international key account director at PPDS, says: "Through this Alliance, our regional and global customers benefit from an unrivalled international framework that ensures consistency and relevancy in their operating markets, delivering the best products, services, solutions and installations with precise strategies and positioning. With the GPA, our international customers are provided with complete peace of mind and confidence in our collective capabilities, paired with an incredible geographic reach for installations without the headache of managing geographical technicalities."
Each PPDS Alliance Partner has been selected into the GPA based upon their capabilities, certifications, and ongoing relationship with PPDS. All GPA partners are trained and certified to deliver the best knowledge and performance across PPDS' portfolio of products, services, and solutions.
The GPA includes 60 members, specialising in a variety of verticals – including retail, corporate, hospitality and education. Supporting clients in 200+ countries, the Alliance covers Europe, the Middle East, Africa, and now, with Deel Media, and Media Services Worldwide, both in North America.
GPA projects are managed, positioned, and supported – from tender to completion – by PPDS' International Key Account Management (IKAM) team. First launched in 2021, the team provides a single point of contact for global brands and enterprises to ensure fast, reliable, and optimised solutions, with unparalleled responsiveness and efficiency.
ADVERTISEMENT

ADVERTISEMENT
ADVERTISEMENT

ADVERTISEMENT