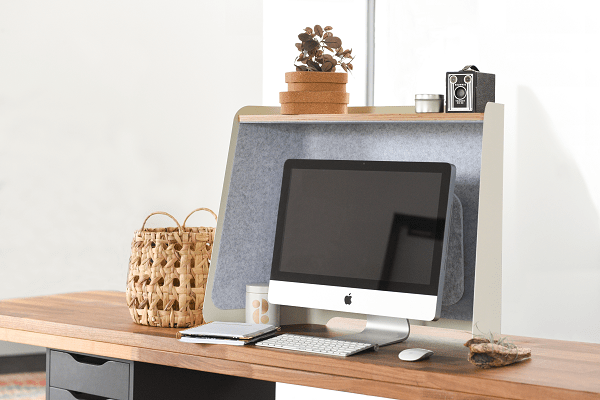 Leon Speakers has launched Cove, a revolutionary new desktop accessory that enhances the overall work experience.
For 25 years, Leon has built a reputation for developing elegant and innovative ways of integrating audio and technology through attentive design.
"Blending design with technology is what we do here at Leon," said Leon founder and president Noah Kaplan.
"So when we started seeing post-pandemic work environment changes, we felt like we could use our industry expertise and experiences as creators ourselves to take a new approach to the term 'audiovisual.' Cove's design makes marked improvements in our daily workflow, communication and the way we feel on-screen and at the end of the workday."
Though the work landscape is changing rapidly, current workplace technology desktop design has yet to catch up to many of the new demands associated with remote, hybrid and even on-site work. Cove represents a brand new solution to today's increased conferencing and screen time demands.
Cove's adjustable diffused lighting, sound-dampening felt interior and personalisable magnetic surface are meticulously designed to improve focus and privacy while reducing ambient noise and eye strain—all under the ultra-flattering glow of webcam-friendly lighting. It is built to house any tablet, laptop, or monitor up to 27 inches, including the new Apple Studio Display.
Natural LED bias backlighting by American Lighting comes with remote-adjustable color temperature and brightness, while Cove's antimicrobial recycled TURF felt interior reduces ambient noise and elevates privacy, even in a crowded room. Cove's precision-engineered steel is manufactured in the USA, and its sustainably sourced engineered Baltic Birch shelf is finished in Leon's own workshop.
Leon is partnering with long time industry collaborators Logitech and Shure to launch Cove on the crowdfunding site, Indiegogo—offering a variety of professional conference-ready bundles, at a great value to early backers.
The Indiegogo campaign is also Leon's first foray into crowdfunding as a way to expand outside the AV industry and build organic widespread interest.
ADVERTISEMENT

ADVERTISEMENT
ADVERTISEMENT

ADVERTISEMENT