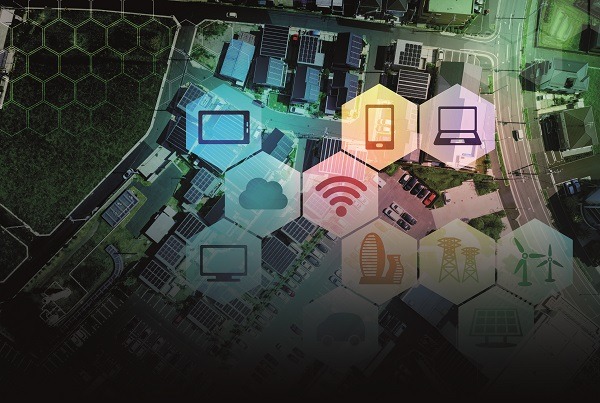 As the Internet of Things continues to grow and evolve, the question of powering this vast network of connected devices comes into play. Anna Hayes explored the topic.
A wise man once said: "80% of all statistics is made up, and the other half is wrong." To emphasise my point, I'm pretty sure that quote has never been attributed to anyone, but has become a kind of smartass way of appearing witty.
There's a little element of that in deciphering statistics around the growth of the Internet of Things (IoT). There's no doubt that the number of devices is growing worldwide (particularly when you consider the increase in smart cities, industries, and retail) but how quickly is anyone's guess.
In 2015, Gartner predicted that the world would see 25 billion connected things by 2020. In August 2019, they revised that prediction, expecting the number to be closer to 5.8 billion.
Z-Wave Alliance executive director and director of strategic partnerships for IoT and Silicon Labs, Mitch Klein says they are still awaiting updates from analysts reporting on 2020's totals.
"The adoption of IoT has had strong acceleration points along with times of stagnation, particularly in the last five years. The growth is there and is moving, but it's moving more slowly year-on-year than was initially estimated."
A question of management
In recent years, the number of start-up companies and research papers dedicated to the issue of energy usage in IoT devices has grown rapidly. It's to be expected really – if you're going to have anywhere between 6 billion and 25 billion connected electrical devices in the world, they're going to need powering.
Mitch says that it's already a consideration, and will continue to be an important category of the smart home discussion.
"Energy management, utilities and smart metering are all important components of the large IoT growth and have been for the last few years. Monitoring of energy usage in devices like smart plugs, lighting and thermostats are all benefits that connected technology brings, particularly to consumers, but also outside of the home and in larger commercial settings."
It's a priority that varies from place to place however.
In the USA, where the cost of energy is relatively cheap, energy management is less important than other categories of growth, such as lighting control, entertainment and security.
"Meanwhile, in much of Europe, where energy is quite expensive, there is significant focus on devices that help lower energy costs such as smart thermostats, monitored metering and so on."
Mitch expects that utility providers will play a big role in the future of energy monitoring in the IoT, saying that they are reaping the rewards of partnering with device manufacturers. He expects these to continue to evolve in the future.
"The possibility for cost savings using IoT-enabled technology for energy management could potentially have a big impact on the bottom line of both utilities and their customers. The ability for utilities to obtain larger amounts of data through implementation of connected thermostats, meters, lighting and other applications can arm them to provide new and improved strategies that can improve budgets or operational needs."
Smarter systems
As renewable energy becomes a bigger part of the conversation, it's expected that energy grids will also factor into the discussion, with smart energy systems connecting to the grid and allowing users to not only store existing energy but even sell excess energy back to the utility for reallocation to other areas.
Mitch says: "With demand response systems, utilities can be more responsive and proactive about managing where the energy is being used which can help to prevent blackouts and other challenging events."
Vishnu Reddy is the chief executive of Hogar Controls, a Z-Wave Alliance member, and he feels that there is a two-way relationship between the development of IoT and the development of clean energy.
"IoT-based, real time monitoring and management systems have the potential to push the boundaries of what we consider efficient energy usage. IoT provides invaluable, transparent data on how energy is being used."
He adds that lots of companies are taking steps towards lowering their products' power consumption while he also sees that there is an emerging focus on the role of IoT in creating sustainable solutions for a variety of sectors.
"By design, IoT is about centralised control of remote technologies. With rapid innovation, energy companies are faced with the task of optimising capacities over locations, especially in the management of small-scale, residential solar panels," Vishnu remarks.
There is also renewed effort on developing and implementing energy harvesting capabilities in end-to-end devices – these would, ideally, negate the need for batteries and, eventually, replace the need for a connection to the power grid.
"In the next few years, we can expect devices such as sensors and controllers to replace their batteries with energy harvesting capabilities, delivering longer life, set-and-forget devices and reducing the number of batteries being tossed away," says Mitch.
Another interesting development is the interest being taken by the building community in terms of leveraging more energy efficient, sustainable materials, as well as IoT devices to help supplement and support this effort.
"Smart home systems are often layered onto this to provide additional energy monitoring and management capabilities," Mitch points out.
Rise with the light…
One of the biggest trends in the energy and wellness smart home conversation is the concept of biophilia – the focus on connection between living things and their relation to the home.
Working off the idea that primitive man lived outdoors and based his day around the rising and setting of the sun. Biophilia maintains that, even in modern life, we continue to crave the experience of being outdoors, with natural lighting and air conditions, syncing with our own circadian rhythms.
The smart home, given its customisability and continuously evolving features is well placed to address this trend, while also being energy conscious.
Mitch remarks: "Imagine a smart lighting setup that leverages energy efficient LEDs built on automated sequences and colour changes to mimic natural circadian rhythm."
Beyond that, Mitch says that manufacturers are starting to design energy efficient features and tracking into their products.
"As IoT standardisation continues to mature and new capabilities come about, we'll see more commercial use-cases that leverage larger, more sophisticated IoT architectures and networks, especially outside of the home in applications such as apartments/MDUs, office building, etc.  This will become important for the largescale implementation of energy-first systems."
The latest Z-Wave Long Range specification has been engineered to provide significantly extended wireless range and support robust networks positioned to facilitate new use cases in commercial applications.
Mitch says: "Adding new technical capabilities helps bring new possibilities to support smart energy management systems in larger, more complex installations."