GDS outdoor displays now available with BrightSign media players on-board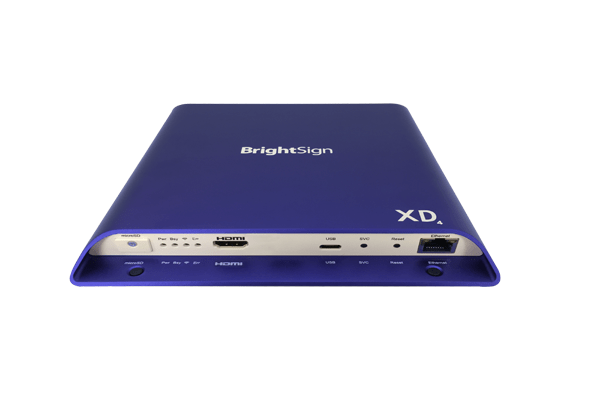 BrightSign has announced that Global Display Solutions (GDS) now offers its full range of outdoor displays with BrightSign media players on-board. GDS, a global manufacturer of highly rugged indoor and outdoor LCD displays, now offers BrightSign media players pre-installed on its entire line of Midas outdoor displays for menu boards and advertising.
BrightSign media players and GDS outdoor displays are both known for their reliability and durability, and therefore provide an ideal platform for businesses looking to provide highly readable and compelling content in their outdoor signage applications.
"BrightSign media players are already used by many of our customers who value performance and ease-of-use for displaying their digital signage content," GDS executive vice president Robert Heise says.
"It is a natural fit to include BrightSign players pre-installed in our latest generation of displays."
Customers can now take advantage of the full range of BrightSign media players with the Midas XL and Midas Aria display lines, including the 32", 46", 55" and 75" displays.
"GDS is well-known for its rugged displays that perform remarkably well in some of the most challenging digital signage environments," BrightSign chief executive Jeff Hastings says.
"We similarly design our hardware to perform flawlessly in virtually any use case, so the integrated GDS/BrightSign solution is an ideal choice for applications where reliability and durability are key considerations."