Poly introduces room solutions for Microsoft Teams Rooms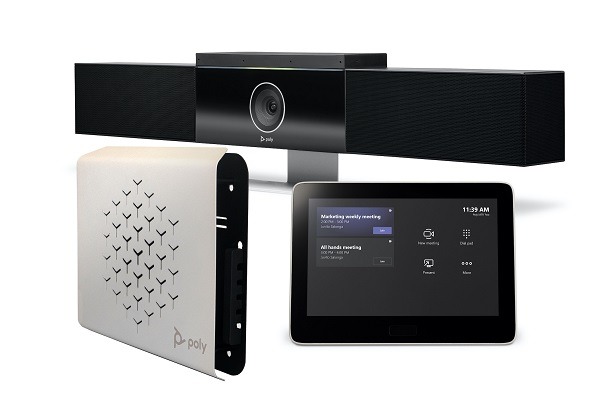 Plantronics (Poly) has unveiled a new series of Poly Room Solutions for Microsoft Teams Rooms – Poly G10-T, G40-T and G80-T.
These include AV tools that deliver superior meeting experiences for users on Teams while the variety of different configurations gives IT managers the ability to easily scale for meeting rooms of all sizes.
With Teams usage continuing to skyrocket and more than 75 million daily active users, Poly Room Solutions gives users customisable room tools to enable seamless virtual collaboration experiences with little to no-touch control. This is becoming increasingly important with the COVID-19 pandemic forcing people to change their work spaces.
"The workforce is currently in transition. While a portion will continue working from home several days a week, we will also start seeing more people slowly returning to the office," Poly managing director ANZ Andy Hurt says.
"The office remains core to getting work done, especially to collaborate, and businesses will need to ensure that they have the technology in place to support those on site to ensure optimal productivity."
Andy also says that simplicity is key to adoption and a speedy return of interest for businesses.
"Scalable and easy to install for rooms of any size, Poly Room Solutions for Microsoft Teams Rooms creates a natural meeting environment with the highest audio and video quality, connecting all participants regardless of location in a way that makes them forget about where they're at, and to focus on the discussion," he explains.
Lenovo is joining forces with Poly to deliver Poly Rooms Solution for Microsoft Teams including the ThinkSmart Edition Tiny.
"This offering allows us to deliver a joint solution designed to meet our shared customers collaboration space needs," Lenovo Smart Office Business general manager Joseph Mingori says.