Pioneer Pro Audio adds surface mount CM Series speakers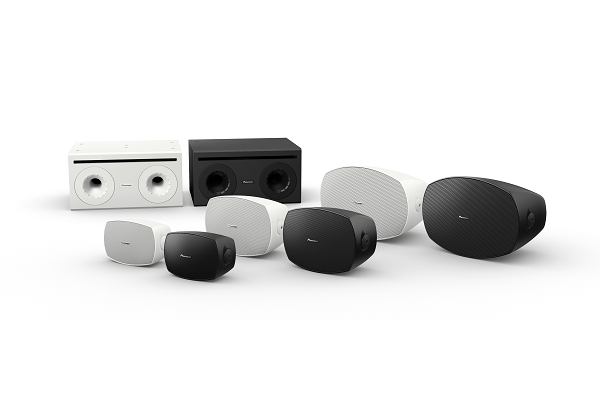 Pioneer Pro Audio has expanded its Commercial Monitor (CM) Series with four new units: the 10" CM-510ST subwoofer and the IP54-rated 4" CM-S54T, 6" CM-S56T and 8" CM-S58T surface-mount loudspeakers.
The company says the new speakers meet clients needs in smaller speakers which enable turnkey installations at a variety of different venues including nightclubs, bars, shops, offices, hotels and restaurants among others.
Drawing on Pioneer's club loudspeaker manufacturing heritage, the versatile two-way CM-S54T, CM-S56T and CM-S58T and the Kelton-configured CM-510ST subwoofer produce premium-quality audio.
Available in black or white, the new units are ideal for discreet installation where reliability is crucial, and the loudspeakers can even be used for some applications outdoors.
The speakers can be controlled by Powersoft's recently released ArmoníaPlus 2.0 software which lets integrators assemble systems in a simpler, more effective way and eliminates the need for an external matrix and reduces the number of cable runs in many applications.
Additionally, everything can be controlled through an intuitive mobile app to adjust the sound in different zones.
The range, outside of the CM-510ST, features a newly developed 1" soft dome tweeter, ideal for short-throw high-definition frequencies.
Additionally, the three are dust and water resistant with IP54 rating. A tough plastic enclosure and protective terminal cover enables users to cover every inch of space with sound.
The CM-510ST subwoofer uses the Kelton method to filter out any unwanted high-range frequencies and includes the newly developed Vortex Bass Accelerator technology to deliver pure, smooth bass with a quick response.
All units have a flexible 8Ω impedance, giving high and low options. By deploying two subwoofers on a one-amp channel, the impedance drops to 4Ω and creates a perfect solution for a single-amp installation.