Philips debuts new 7000 L-Line Series units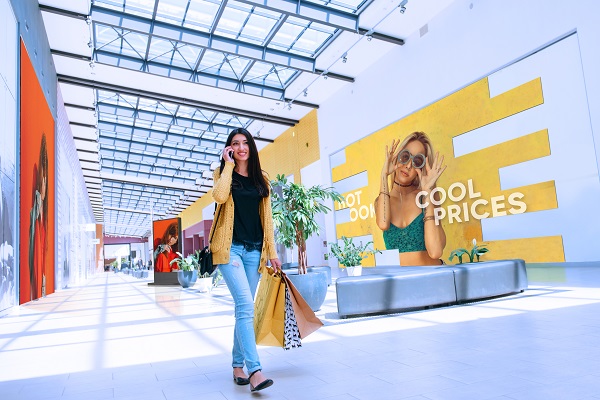 PPDS has announced the latest and most powerful additions to its Philips 7000 Series 4K direct view LED, with the launch of the brand new 3500 nits higher brightness range, bringing uncompromised design and performance, as well as a more energy efficient LED solution, to a range of settings, including retail and public venues.
Available in 22", 31" and 41" size variants and designed for 24/7 operation, the latest BDL7424L Philips L-Line models come equipped with all new powerful 3500 nits higher brightness capabilities – PPDS' most powerful to date – guaranteeing stunningly clear 4K performance, viewable and readable (to the smallest detail) in even the most challenging lighting conditions, including direct sunlight behind glass, such as shop window displays.
Complementing the existing Philips L-Line 7000 series – first debuted in 2020 – the new additions (22BDL7424L, 31BDL7424L, 41BDL7424L) are equipped to fulfil even the most ambitious and challenging display designs, catering for installations of any shape or size, whether it's a few panels or more than 1,000.
Benefiting from PPDS' patented easy mount brackets for fast and effortless installations, the Philips L-Line 7000 Series LED panels come with a height of 25cm and a choice of 50cm, 75cm and 100cm widths. Each panel is available in standard flat or with sloping bevelled corners (for L-shape cornering and curvature, 90-180 degrees) and in both convex and concave format options for curved designs, with customers able to mix and match to suit their imaginations.
Jeroen Brants, global product manager LED displays at PPDS, comments: "The modular design of Philips LED panels means they can adapt to any space, whether a traditional flat display, or a vast, mesmerising masterpiece of digital art, flowing seamlessly around doorways and other openings. Even corners and curved displays in very bright areas become easy to create with the new Philips L-Line 7000 series. These 3500 nits high bright LED panels are perfect for attracting attention in large, busy areas that are subject to high ambient light."
Ensuring optimum performance, the Philips L-Line 7000 Series benefits from PPDS' advanced online and offline Active Health Monitoring software, providing intelligent real time feedback of any identified, or predicted faults which are likely to impact performance, and can be addressed immediately or, where possible, before they happen.
All Philips LED panels are IP30 rated and certified, featuring resistant conformal coating to protect against indoor pollutants to reduce the chances of short circuit, while their front facing maintenance design removes lengthy de- and re-installations should any faults occur.
The Philips L-Line 7000 series has also been designed to slow down the spread of flames in the event of fire, achieving crucial fire retardancy certification for North America, EMEA, APAC regions (BS476, UL94, B1 DIN4102).
With sustainability and environmental consciousness in mind, the Philips L-Line 7000 series features PPDS 'Dynamic Power Saving' technology minimises power consumption by up to 20% compared to other comparable market models, without compromising on quality or performance.
Martijn van der Woude, director of international business development at PPDS, commented: "Whether it's wowing customers in (or outside) of a retail store, creating a positive first impression in a corporate office's reception area, or providing perfectly visible travel information (such as in an airport) – up close or further afar – the Philips L-Line 7000 series is only challenged by the constraints of imagination."