Penthouse combines automation and high end design with Control4 System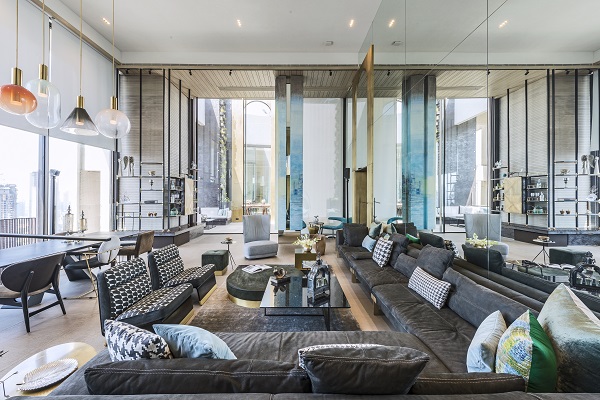 Mumbai-based Boom AV has created a luxury penthouse with home automation and high end design using a nearly invisible Control4 system.
Boom AV owner Zohir Ramodiya was approached by a client looking to renovate a 4,500ft² penthouse with ease-of-use and reliability being key concerns.
"Besides having to prove that the technology would work, this renovation involved an award-winning Mumbai architect and interior designer, so it was clear from the start that aesthetics were going to be a core component of my system design and installation," Zohir says.
"The other core request was a club-grade audio system that is simple to operate and performs reliably every day, as the client, like many others, had previous experience with poorly installed or designed automation products."
For the project, every effort was made to use products that could either be installed discreetly in walls or ceilings, or could be placed in such a way that they don't intrude on a room's aesthetic design. The main living room, with its 20' vaulted ceiling, is a prime example. The room features a full wall of four floor-to-ceiling windows with thin black dividers between them, which were used to limit the visibility of two small satellite speakers on thin stands.
Nearby, two hidden subwoofers sit behind flush-mounted grilles under a decorative display case that also houses a Control4-automated waterfall that flows down the wall behind the display. In all the other rooms, which have 10' to 11' ceilings, in-ceiling speakers were used to completely remove them from sight.
In addition to a wall-mounted 10" Control4 touch screen in the living room, the owners and their two children use their mobile devices and Control4's touch screen Neo TV remotes to manage the home's various subsystems. Connected systems include lighting, HVAC, surveillance cameras, multi-zone audio in every room, multi-zone video for one TV and two projectors, motorised window shades and the display case waterfall feature. While the adults have full access to the system, their children can only operate specific functions, including audio in each of their bedrooms and the TV in the living room.