Panasonic launches 4K projector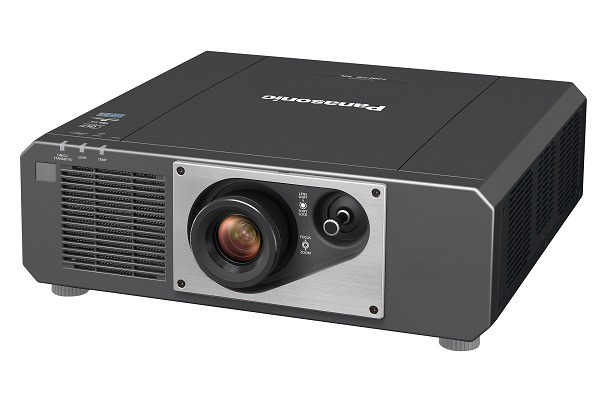 Panasonic is taking orders for its newest 4K laser projector, the PT-FRQ50.
Much anticipated by the local market, this model offers ultra-fine, ultra-clear imaging via the company's Quad Pixel Drive technology.
From corporate presentations to classrooms and museum exhibitions, the PT-FRQ50 delivers smooth and richly detailed 4K (3840 x 2160) images. Furthermore, it also supports 240Hz/1080p frame rates with minimal input-to-output latency of under 8ms – widening its scope to fluid motion requirements, such as simulation and esports.
To meet the rising demand for ultra-fine detail resolution, Panasonic added Quad Pixel Drive to its proven 1-Chip DLP SOLID SHINE Laser projection technology to create the 5,200 lumen PT-FRQ50 projector.
Quad Pixel Drive produces extraordinarily detailed 4K images that retain natural sharpness and clarity. High-speed 240Hz processing and a narrow DMD aperture ratio creates an impressive sense of realism with the finest details and textures resolved in smooth, grid-less images. Rich Colour Enhancer produces accurate colours for faithful content reproduction.
The projector offers up to 20,000-hour maintenance-free operation, while Multi Monitoring & Control Software streamline maintenance and optional Early Warning functions can prevent unexpected downtime.
The PT-FRQ50 includes two HDMI inputs that support CEC commands from compatible devices; an easy-to-integrate DIGITAL LINK connection for 4K video and control-signal transmission over long distances; and separate LAN terminal for control.
The 2.0x zoom lens brings large image sizes to confined spaces with flexible throw-distances. Remote Preview Lite allows input-video checks on a PC without image projection.
Panasonic System Solutions product marketing manager for projects and commercial displays in Oceania Chris Maw says: "This projector offers the future-proofing of 4K in a compact chassis, with a 2x zoom lens to bring large image sizes to confined areas. This versatility and convenience are backed with the reliability and low-maintenance delivered by Panasonic's laser technology."
He explained: "With laser projection and filterless cooling, there's no need for constant maintenance, saving time and cost. Customers can simply enjoy the benefits of a projector that offers impressively sharp big screen viewing in any situation. It can be installed in a range of rooms, with a wide image shift for those challenging spaces where projector and screen positioning may not be centred."