BrightSign updates BSN.cloud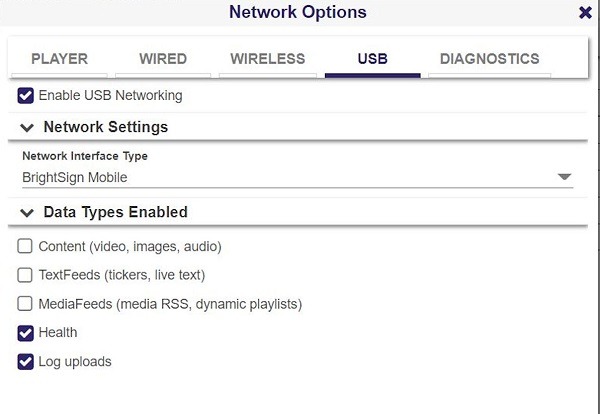 BrightSign, LLC has announced significant updates to BSN.cloud, the company's cloud-based digital signage network management platform.
BSN.cloud sits at the core of the BrightSign ecosystem, enabling cloud-connectivity to all BrightSign players for easy, secure player and content management across any network-connected digital signage.
The update will improve workflow in two primary areas: player set-up and player control and remote management.
Under player set-up, BSN.cloud now includes the following features during the player set-up process:
Support for BrightSign Mobile
WPA Enterprise/802.1x
Multi-network port redundancy and prioritization
Streamlined single set-up for custom configurations with partner CMS
Tagged VLAN support
In terms of player control and remote management, BSN.cloud now offers the following capabilities for player status and controls:
Real-time reporting of player network health over the previous 24 hours
The ability to assess SD card health in real time
Make real-time edits to player properties such as network settings, interface priority and data rate limiting
Auto-discovery and configuration of network interfaces
Automatic rollback to a valid network configuration
BrightSign chief executive Jeff Hastings says that in two short years BSN.cloud has become an integral piece of the BrightSign ecosystem.
"We have invested heavily in the platform to ensure we're providing the functionality our customers need, and BSN.cloud is now more robust than ever with a host of new features."
ADVERTISEMENT

ADVERTISEMENT
ADVERTISEMENT

ADVERTISEMENT