Occupancy Management Solutions launch to help support safe social distancing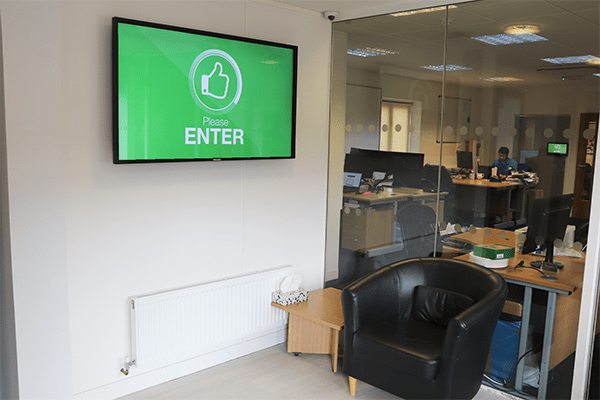 Tripleplay and ONELAN have announced the launch of their Occupancy Management Solutions for retail, corporate, education and other public space facilities helping to ensure safe social distancing.
Using anonymised data from CCTV camera, content is triggered depending on real-time occupancy levels which are displays at key locations within or outside offices, shops and other public spaces. The CCTV footage ensures a high level of accuracy and can make use of existing installations.
If local guidelines on social distancing change, occupancy parameters can quickly and easily be adjusted so visitors, customers and employees can be assured areas are kept to safe occupancy levels to facilitate social distancing.
These occupancy levels can also be displayed in a coloured traffic light system or as dynamic signage metrics. This gives visitors up-to-date information at a glance, as well as avoiding the need for a dedicated staff member to monitor the entrance which can carry additional resources or costs.
New, ready-to-use, digital signage templates are also available to download if required to ensure customers can simply plug in and play, without having to create any new content themselves, thus ensuring rapid implementation.
"During these unprecedented times, we've made a commitment to support businesses by offering applications and functionality which will help keep everyone safe and reassured," Tripleplay and ONELAN chief executive Steve Rickless says.
"With solutions available on both our Tripleplay and ONELAN platforms, we are delighted to be able to offer both existing and new customers flexibility whether they enhance their current installation or need to implement a new solution."