Nureva introduces intelligent sound targeting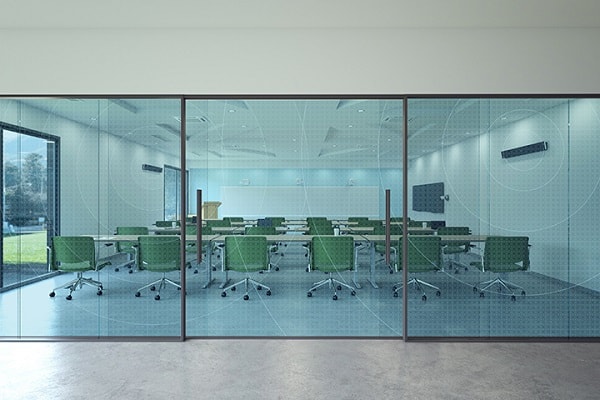 Nureva has announced the addition of intelligent sound targeting (IST) to the Microphone Mist technology platform that powers its HDL300 and Dual HDL300 audio conferencing systems.
This patent-pending technology adds new intelligence to the thousands of virtual microphones that fill the meeting space and provide full-room audio coverage. Using IST, the system identifies and ignores persistent and undesirable sound sources that can disrupt audio conference sessions.
Typically, several noise suppression techniques are required via post-processing methods to reduce undesirable sounds. IST pre-emptively identifies and ignores these sounds in real time through the virtual microphones that are always listening throughout the room. This eliminates the need for complex post-processing algorithms to filter and reduce unwanted sounds, while improving the conference experience as a whole.
HVAC systems, display fans and active cooling systems are just a few of the distracting sounds that can cause frustration and reduce productivity. IST addresses the issue while providing a natural listening experience for meeting participants. Instead of attempting to suppress undesired sounds completely, it uses its intelligent sound identification capabilities to reduce the negative impact of those sounds in an elegant and efficient manner.
"Achieving rich, full-room audio pickup in noisy meeting spaces has always posed a significant and stubborn technical challenge," says Nureva chief executive Nancy Knowlton.
"We are very excited about intelligent sound targeting to address this issue and deliver the audio conferencing experience that organizations are looking for."
At the core of the HDL300 system is Nureva's breakthrough Microphone Mist technology, which places 8,192 virtual microphones throughout a room to pick up sound from any location to ensure that everyone is clearly heard regardless of where they are in the room or the direction they are facing.
The system uses algorithms to process sound from all virtual microphones to provide remote participants with a high-quality listening experience, enabled by continuous auto calibration, simultaneous echo cancellation, position-based automatic gain control and sound masking.
The HDL300 system is optimised for small to mid-sized environments and is designed to work with Skype for Business, Zoom, Blue Jeans, Cisco Spark, Cisco WebEx, GoToMeeting, Pexip Infinity Connect and other common UC&C applications.
Intelligent sound targeting is part of a firmware update to Microphone Mist technology that will be available to all Nureva audio conferencing system customers at no additional charge at the end of July.
Visitors to InfoComm in Las Vegas, June 6–8, 2018, can learn more about IST in Nureva's booth N1276.