Nortek announces Panamax and Furman power solutions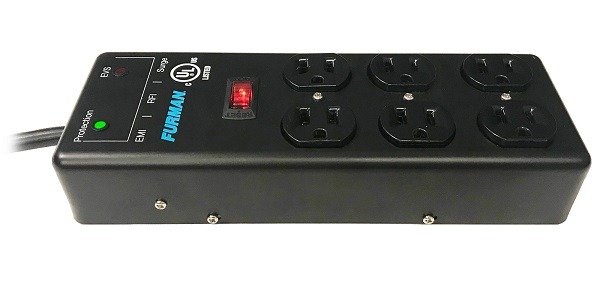 Two new power distribution solutions have been announced by Nortek Security and Control.
The Panamax Vertex 12 and 16, and the Furman SS-6B will provide clean power and reliable cable management.
The new Panamax power distribution units, the VT-EXT12 and VT-EXT16, offer flexible protected power to a system rack, mounting vertically at the back of the rack, placing power where it's needed and reducing cable lengths. They can be used as stand-alone power distribution units or, when plugged into Panamax and Furman power conditions, share all the AC line protection and AC line protection and filtering from the power conditioner to distribute protection and performance to extra outlets in the rack.
Panamax has also released four new cables to provide power to monitors, TVs, sound systems and appliances with an IEC-603200-C14 inlet.
The Furman SS-6B-PRO power distribution unit features Furman Extreme Voltage Shutdown and also delivers EMI/RFI filtration, heavy duty steel construction and a 15 ft power cord. Its versatility make it suitable for a number of facilities.
Nortek security and control power product manager Christos Desalernos says that the new solutions from both brands keep systems protected and racks organised.
"These new additions work with Panamax and Furman power conditioners to extend protected clean power in the system rack as well as remote locations."
He adds that power extension solutions are something their integrators had been looking for.
"Getting all these accessories on the same order as their power conditioning simplifies their ordering process. And for integrators on our Dealer Rewards program, these of course go toward their program totals."