New Luxul products at InfoComm 2019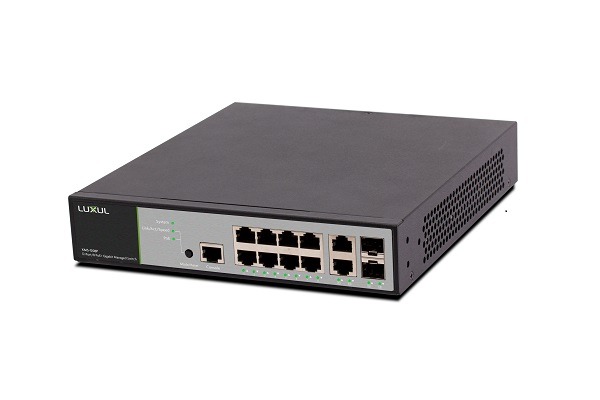 IP networking solution provider Luxul will showcase its latest range of AV over IP gigabit switches at InfoComm 2019 which takes place from 12-14 June in Orlando, Florida.
Luxul's newest 18-port and 12-port switches, which feature self-healing with PoE auto-recovery and PoE power scheduling will be on display at Legrand/AV Commercial Solutions booth 2,500. Auto-recovery allows the switch to power cycle unresponsive PoE devices, and power scheduling enables switch PoE ports to be turned on or off on a schedule.
Each switch allows for simple network expansion, high-speed interconnection between switches, and enables integrators to connect devices via Ethernet or fibre-optic cable.
Luxul vice president of business development Brannon Young says the network switch has become very important given the rise in popularity of AV over IP distribution.
"A managed switch with QoS, VLAN, or IGMP support is usually required. Luxul-managed switches support all three of these protocols, with the addition of full-speed backplanes to easily handle data traffic. They are perfect for classrooms, boardrooms, huddle rooms, and other professional environments, and we can't wait for attendees to see them in action at InfoComm," he says.