New DTEN ME Pro offers powerful collaboration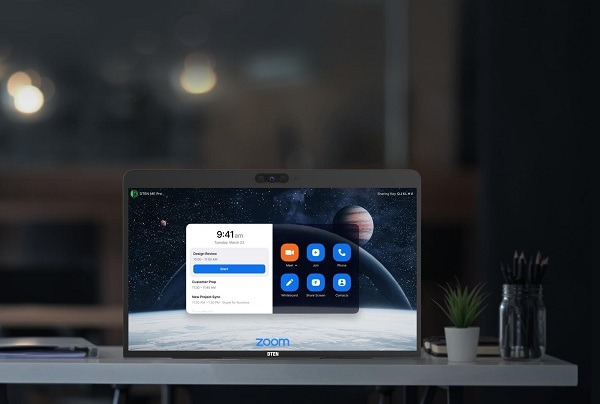 DTEN's new plug-and-play offering makes for easier meetings, collaboration sessions and a lot more.
The 27" display is a workstation designed to level up everything you do, allowing for seamless transition from desktop application to video meetings with DTEN Smart Connect.
The DTEN ME Pro is an effective solution fors with powerful all-in-one collaboration and communications technology:​​​​​
DTEN Smart Connect lets Zoom users access DTEN's advanced audio, video and touch collaboration features on every video meeting platform.
Transform your workspace into an all-in-one collaboration center for video meetings, group collaboration, whiteboarding, phone calling and more.
At 27″, the DTEN ME Pro is perfectly sized for the desktop with a spacious screen to interact with meeting participants and shared content.
Just like all DTEN solutions, the DTEN ME Pro is easy to set up and simple to use – Just plug it in, and it just works!
ADVERTISEMENT

ADVERTISEMENT
ADVERTISEMENT

ADVERTISEMENT