New driver makes Advantage Air MyAir compatible with RTI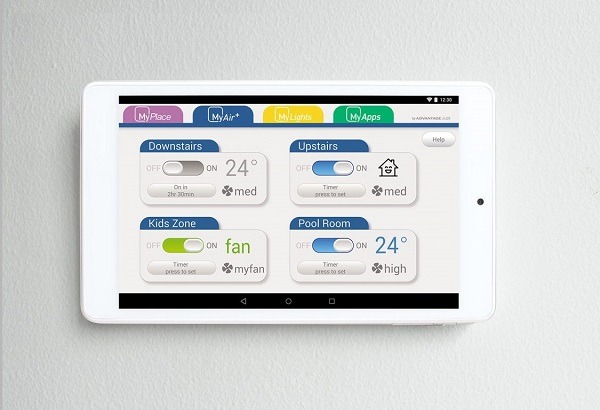 Chowmain Software has released an Advantage Air MyAir driver for RTI.
Advantage Air is an Australian based HVAC manufacturer based in Perth, Western Australia that sells HVAC systems in Australia, South Africa and other regions.  MyAir is Advantage Air's premium reverse cycle air conditioning system with control of up to four AC systems with individual zones control (state + air flow or setpoint) for each system.
Chowmain's MyAir driver for RTI will work with all models of MyAir by providing two-way control and feedback over the following functionality:
Two-way IP control
Control of up to all 4 AC units attached to MyAir
Room temperature feedback (From MyAir Temp Sensors)
HVAC mode, Setpoint and Fan control
Fresh Air control
Timer functionality (Turn on/off AC after x minutes – up to 12 hours).
Control of each zone attached to AC units
Zone can be turned on/off
Zone temperature feedback (if sensor available in zone)
Zones can have airflow control (for those without temperature sensors)
Zones can have setpoint control (for those with temperature sensors)