Adelaide school benefits from TAPit technology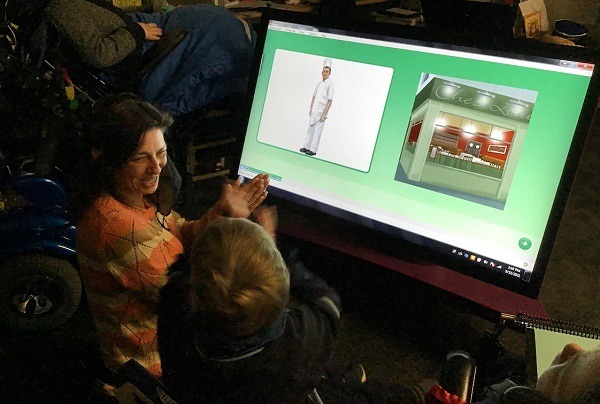 Special needs students at the Kilparrin Teaching and Assessment School and Services location in Adelaide now have access to two TAPit interactive education displays from Exertis ProAV Australia to aid their education.
During the 30-day trial period, the students got to grips with the technology through a trial-and-error process, designed to foster students' creativity and promote independence in learning.
Students benefitted from TAPit's unique "intended touch" technology that can recognize the difference between an arm resting on the screen and a finger or digital pen device.
The trial period was arranged by technology consultant Leading Digital, a company dedicated to helping schools and staff implement new technologies to improve educational outcomes and provide educators with the latest tools.
Neil Tregenza, Director of Leading Digital, had seen TAPit demonstrated at Integrate, Australia's premier AV trade show, and contacted Exertis ProAV Australia about a trial at the Kilparrin school.
Exertis ProAV Australia and Leading Digital are eager for more institutions and educators to leverage the unique TAPit platform to improve outcomes and provide students with ADA-approved solutions that help alleviate problems relating to access or usability that plague non-specialised devices.
TAPit is the first interactive learning station designed to provide accessibility to all students with a convertible mobile stand that allows multiple configurations to meet any needs. The platform is infinitely more accessible to physically-challenged students than stationary or wall-mounted displays, and is ideal for students using wheelchairs, walkers, or other mobility devices.
With "intended touch", large icons, a large surface and finger touch input that allows hands to remain free for sing language, TAPit helps students with fine motor delays, developmental delays and hearing or visual impairment.
ADVERTISEMENT

ADVERTISEMENT
ADVERTISEMENT

ADVERTISEMENT