Musical Fidelity releases the M6sRDAC digital-to-analogue converter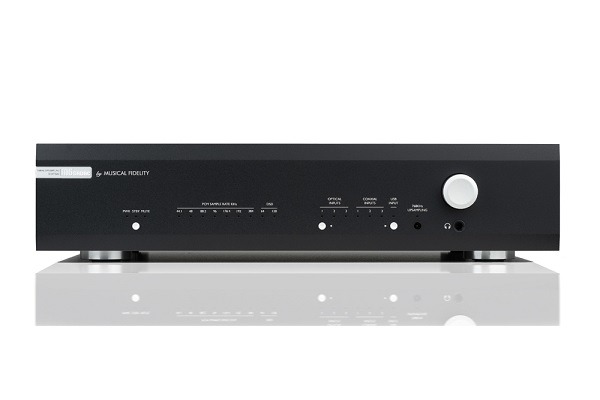 Musical Fidelity, available through Len Wallis, has released the M6sRDAC digital to analogue converter which follows the release of the M6x vinyl phono pre-amp.
The new solution is a high-quality 32/768kHz upsampling/reclocking DAC. It has seven inputs: three Coax, three Optical and one USB and will accept all data rates up to 32bit 384kHz, DSD 64/128 (DoP) and up to DSD 256 (native).
For the updated M6SR DAC revision, Musical Fidelity upgraded it to support native DSD with ASIO Driver Playback. The USB micro B input has been upgraded to a standard USB B port, one of the most requested upgrades to the old M6s DAC. On top it is fully Roon Tested and certified.
The M6sR DAC continues it on with its predecessor's incredibly low distortion, 0.0004% at 20kHz.
The fixed/variable, single ended/balanced output stage employs state-of-the-art components and circuitry which deliver superlative technical and sonic performance and exceptional load driving characteristics and will drive any combination of cable/length/electronics.
It boasts a DAC Circuit: 32 bit Hyperstream II, total correlated jitter: <12 picoseconds peak to peak and much more.