Mitch Klein to receive CEDIA award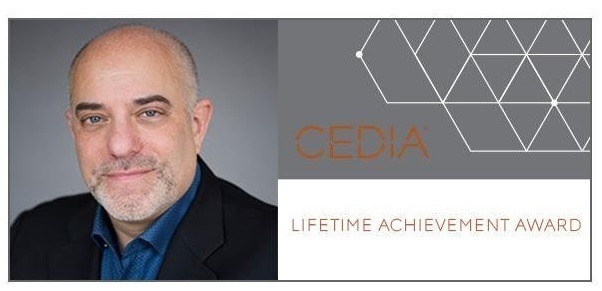 Mitchell Klein will be honoured at the CEDIA Expo in Denver in September after he was selected as this year's Lifetime Achievement Award recipient.
The award recognises individuals who have displayed outstanding, creative, innovative, and visionary leadership in the growth and advancement of the residential technology industry.
Mitchell has over 30 years of experience in the industry, dedicating his career to educating, building, creating and implementing strategic businesses and programmes, and leading companies that helped bring smart home and custom installation into the mainstream.
He has been involved in every sector of CEDIA, kicking off key initiatives in the areas of operational, educational, financial, legislative and marketing. He has consulted for numerous consumer electronics brands, led business development for URC for several years and, before that, owned and run his own installation firm.
He has also been hailed as a leader in IoT, consumer electronics, home automation and the integrator market. He is currently the executive director of the Z-Wave Alliance and has grown its membership to over 700 global companies and more than 3,000 certified products.
Mitchell is a CEDIA fellow, a former two-term CEDIA president, and an ongoing volunteer, as well as a contributor to numerous technology publications. He is also a regular presenter and panellist at many key industry events.
CEDIA chairman David Humphries says that Mitchell is someone who engaged with CEDIA from its early stages and continues to serve the community.
"Anyone who knows Mitch likely has a story about his willingness to share his expertise and his passion to further the growth and success of the industry."
CEDIA senior director of technology Walt Zerbe adds: "Mitch is a pillar of guidance and mentorship, whether that's mentoring a person, programme or company, he is unfailingly selfless and always willing to help problem solve."
The CEDIA Expo takes place at the Colorado Conevention Centre in Denver from 10 – 14 September.