MikroTik joins SDVoE Alliance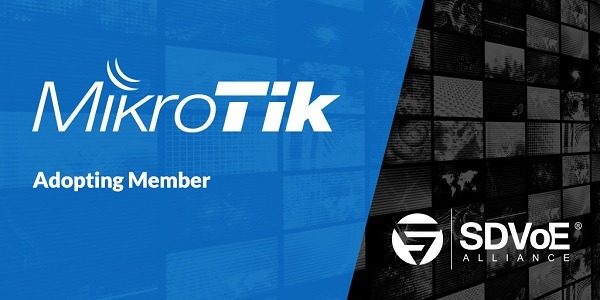 The SDVoE Alliance has announced that MikroTik, a leading manufacturer of networking hardware and software focused on security and innovation, has joined the group as an adopting member.
AV distribution and processing applications that demand zero-latency and uncompromised video can benefit from SDVoE technology, which provides an end-to-end hardware and software platform for AV extension, switching, processing and control through advanced chipset technology, common control APIs and interoperability.
SDVoE network architectures are based on off-the-shelf Ethernet switches, thus offering substantial cost savings and greater system flexibility and scalability over traditional approaches, such as point-to-point extension and circuit-based AV matrix switching.
MikroTik head of innovation Deniss Truhanovs says: "If we want to build a smart future for the whole world, collaboration is key. We are excited to see what new projects can emerge from this. I am sure all members of the SDVoE Alliance can benefit from our wide range of flexible 10G SFP+ and 10G copper products. The versatility of our RouterOS software is unparalleled, bound only by your creativity."
Welcoming MikroTik to the SDVoE Alliance, president of the group Justin Kennington says: "SDVoE Alliance members and customers will no doubt appreciate the widespread availability and support for their products via distributors throughout the Americas, Europe, Africa, Asia and Oceania."