Middle Atlantic releases addition to AXS family of slide-out racks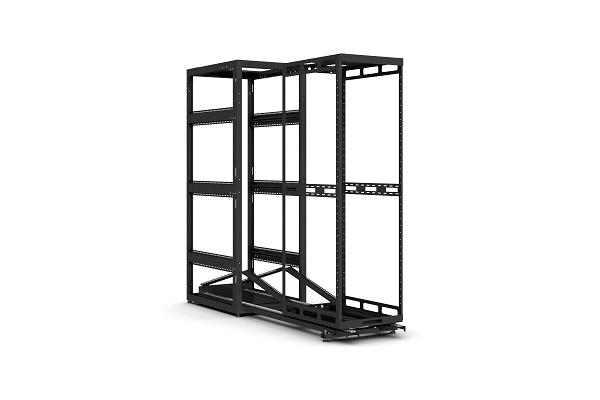 Middle Atlantic Product, a Legrand brand, has announced the AXS-IR, the latest addition to its family of slide out racks in steel enclosures.
It's based on the strength and features of the best-selling BGR rack and the CEDIA Hall of Fame-honoured and patented AXS enclosure series. It gives integrators unrestricted rear access to equipment and connections with a rack frame that easily slides out from the steel enclosure on a track and stand system.
After the integrator has wired, installed devices or serviced the equipment, they simply slide it back where it locks in place. It comes in several heights ranging from 35 to 42 rack spaces and various depths, 20" and 26".
"We strive to not only make the integrator's job easier and to ensure the reliability of the systems installed into our enclosures, but also to adhere to the best practices of the AV profession and the strictest building and facility standards and codes, even as they evolve," Legrand | AV — Middle Atlantic product manager for racks and accessories Jay Franetovich says.
"The AXS-IR builds upon our offering of seismic-certified solutions. Our customers in California's healthcare market have an enclosure that's ready and approved to use on projects under OSHPD's jurisdiction."
It's specifically designed, rigorously tested and certified to meet California's Office of Statewide Health Planning & Development (OSHPD) voluntary Preapproval of Manufacturer (OPM)'s Certification standards for seismic design of supports and attachments for nonstructural components to be used in the state's healthcare facilities and hospitals.