Chief adds Middle Atlantic Lever Lock Plates to Proximity storage solutions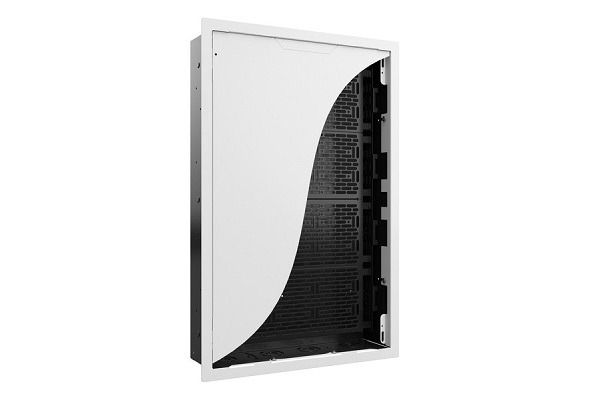 Chief, a Legrand AV brand, has added new capabilities to its range of storage solutions. Chief and Middle Atlantic engineering teams collaborated to incorporate its patented Lever Lock technology into new storage accessories.
The new solutions are now called Proximity storage solutions and focus on making it blend into the environment easier.
"Lever Lock technology from Middle Atlantic help us to achieve that goal. By adding this feature to our existing in-wall boxes, we're fulfilling our commitment to continuously improve AV storage solutions," Chief product manager Dorian Haro says.
Middle Atlantic's Forward accessories for small device mounting work seamlessly with Lever Lock to make installation easier and faster.
Chief's PAC525, PAC526 and PAC527L adjustable depth in-wall storage boxes with Lever Lock have all become part of the Proximity storage solutions. Its in-wall boxes feature break away edges that make it compatible with both standard 3.5" and 2.5" studs, accommodating any stud depth on site.
In the in-wall boxes, the multi-level, multi-sectioned Lever Lock plates make it easier to arrange components in all three dimensions of the storage space. For instance, installers can hide power bricks behind the backplane with equipment mounted to the front. This also helps installers work around difficult port locations on AV equipment.