Meridian Audio announced upgrade for its architectural range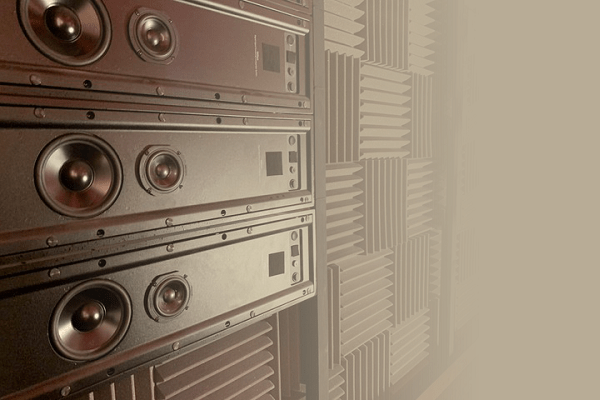 Meridian Audio has launched its high-power array (HPA) technology, an upgrade that optimises the output and coverage of sound when three Meridian architectural loudspeakers are arranged in close proximity.
The HPA technology is available for use across the architectural range including the DSP520.2, DSP640.2, DSP750, and DSP730 — the three loudspeakers are installed with the centre speaker assigned as the 'primary' product and the outer two speakers classed as the 'secondary' products
When designing large home cinemas, integrator aim to achieve high SPL targets across the entire listening region without distortion. CEDIA recommends a THX Reference level 105dB for the main listening position which can be a challenge that typically requires the need to move to compression drivers which lack the need extension, resolution and clarity.
Meridan tackles this challenge with its HPA technology, enabling integrators to install three identical DSP loudspeakers in a stack or array configuration. It ensures minimal interference and spectral variation between speakers which results in an even response so that every listener in the room can experience the high fidelity sound.
This installation method also enables the integrator to maintain the 100mm mounting depth and the additional channels don't require any extra equipment in the rack.
"HPA represents a continuation of Meridian utilising the power and flexibility offered by the DSP within our loudspeakers to solve problems that would otherwise be difficult or potentially impossible to solve," Meridian research and applied technologies team leader Laurence Hobden says.
"By considering what is both objectively and subjectively important, we have been able to engineer an elegant solution to a real-world problem presented to us by our design and integration team.
"HPA processing minimises the interference between close proximity loudspeakers by carefully controlling their magnitude and phase responses. This allows multiple loudspeakers to be used as a single channel, offering increased SPL whilst maintaining detail and fidelity."
ADVERTISEMENT

ADVERTISEMENT
ADVERTISEMENT

ADVERTISEMENT