Luxul releases three managed L2/L3 Gigabit switches for large residential, commercial networks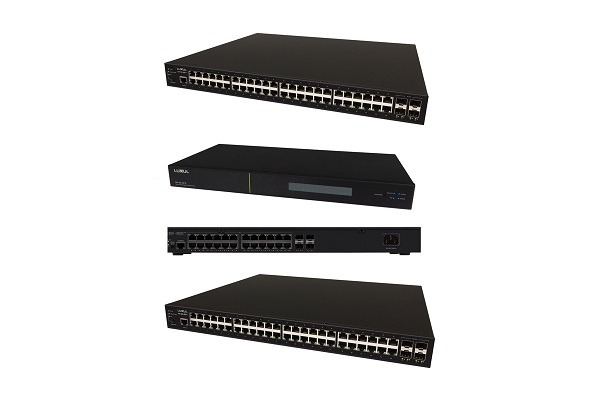 Luxul has released three new managed L2/L3 Gigabit switchers which feature SFP Ports, SFP+ Ports and large PoE power budgets for simple system expansion, ideal for large residential and commercial networks.
The units are packed with features for simple network expansion and management, while offering high performance with fast switching capacities of 104Gbps, 128Gbps and 176Gbps.
To accommodate the largest of networks, the SW-510-48P-F is outfitted with four SFP 1Gb ports and can be aggregated for a combined upload throughput of 4Gb, which enables integrators to connect to additional switches via an Ethernet cable or a fibre-optic cable when using SFP modules (sold separately).
In addition, the switches' PoE+ ports are perfect for expanding networks using PoE-enabled devices such as control systems touch panels, POS systems, phone systems, IP cameras, wireless access points and AV-over-IP components.
"With their SFP and ultra-fast SFP+ ports — in addition to ample PoE budgets — our latest Gigabit switches allow integrators to tackle the largest of managed networks, such as AV-over-IP systems, with ease," Legrand AV vice president of marketing, residential CI Mike Grubb says.
"With powerful management tools and blazing-fast switching and uplink speeds, the units make it simple for integrators to meet their customers' high expectations for system performance."