Insigne law firm uses HoverCam document camera for court proceedings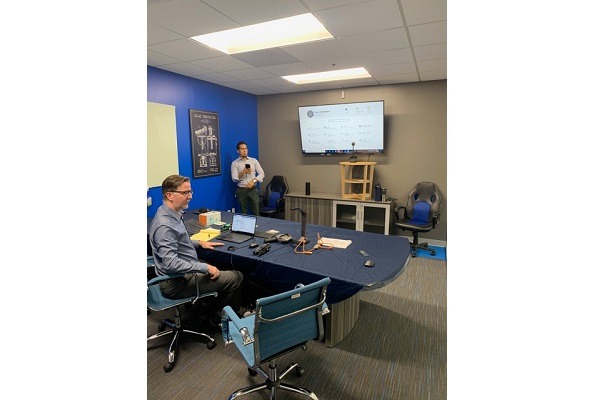 US-based law firm, Insigne has used HoverCam's Solo 8Plus patented zoom focuses on the smallest details and streams in ultra-clear quality over its video conferencing platform.
The Solo 8Plus clearly captures the vital intricacies of inventions going through the patent process for video conference presentation. Insigne had previously used HoverCam's document cameras in internal meetings and on-premises court proceedings.
"HoverCam has transformed the playing field in education with technology that is a natural fit in the legal field," Insigne managing partner Trevor Coddington says.
"The company's document cameras are so easy to use, they're not a barrier to presenting the information. We can show judges and juries how a part is made, how it works and how it operates. Those types of things are critical to patent law."
The Solo 8Plus is a lightweight and compact document camera with a 13-megapixel sensor that captures vibrant images and live video in 4K clarity.
Some document cameras use digital zoom technology, which results in a loss in clarity that is similar to the fuzziness that occurs when using the zoom feature of a smartphone camera. Other, more expensive solutions zoom optically, which retains clarity but requires a complex moving lens system that is bulky, heavy, and expensive. HoverCam's ASR zoom provides the clarity of an optical system, but without the added cost, weight, and complexity of an optical system.
In addition to the ultra-zoom capabilities, the HoverCam document camera family is built on the Flex 11 intuitive user interface, which is ideal for the legal environment. The software can be installed right from the camera without having to download it from a website.