Luxul releases new switch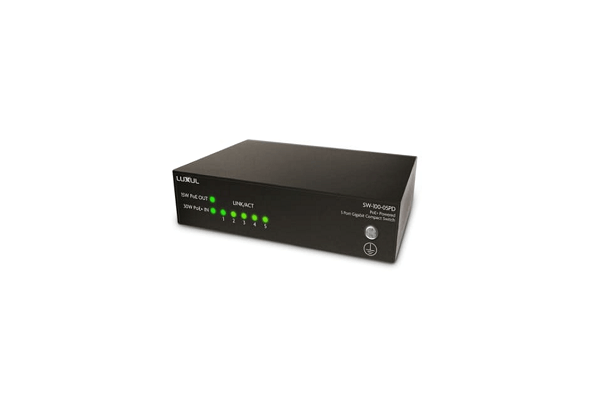 Luxul has released its new 5-port PoE+ powered switch, the SW-100-05PD.
Powered from a PoE+ switch or injector powered uplink, it provides an additional four ports of Gb Ethernet connectivity, one of which allows the powering of a PoE 802.3af device (pass through port) such as a camera, control system interface, or AV over IP receiver.
The switch can be used to connect control panels, PoE cameras, AVoIP receivers, or numerous other PoE devices.
The unit is compact and comes with rubber feet, mounting brackets with key holes, or magnetic mounting.