Lithe Audio launches first WiSA-certified Dolby Atmos ceiling speaker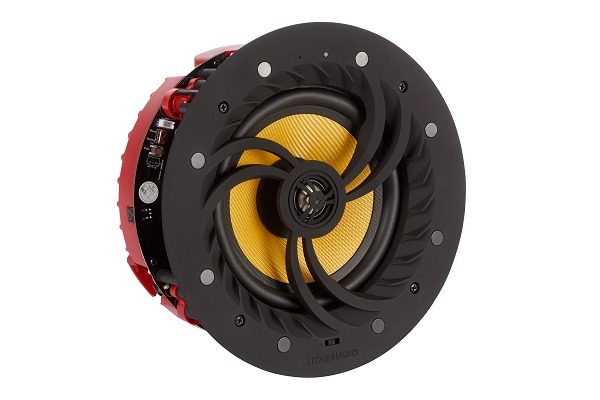 Lithe Audio has launched the WiSA-certified Pro Series WiFi Ceiling Speakers, aimed at the custom installation markets.
The Pro Series is a high-spec wireless installation speaker solution which comes with WiSA integration for Dolby Atmos systems, PoE power delivery for convenience of installation and control, full wireless connectivity: AirPlay 2, Chromecast, Spotify Connect, and voice control through Google and Amazon.
"We have been building this product for two-years basing our approach on what has been successful with our other speakers and listening hard to the wants and needs of the custom installation community, which included bringing the wireless operability of WiSA technology into the fold," Lithe Audio co-founder and director Amit Ravat says.
"Since attending numerous industry events, shows and CEDIA Tech Forums, we have created a product that delivers what the market is demanding – it's our most high performance and feature rich creation yet."
He adds that the Pro Series will make it easier for integrators to meet the day-to-day challenges, enabling a wider range of projects including new builds, renovations or retrofit.
"With integrated amplification – each speaker has a 60W RMS class D amplifier – and the option to power the speaker via the PoE module, connecting to an existing lighting circuit or conventional plug point, we believe this is the most agile high-performance in-ceiling speaker available," he says.
It boasts the latest chip sets for PoE++ and the growing category of WiSA compatibility. With no need to run speaker cables, just the provision of power, the Dolby Atmos system can be achieved quickly and conveniently, opening the full immersive audio experience to more rooms.
The WiSA platform transmits 24bits at 48kHz/96kHz, twice the quality of a CD, offering near zero latency (less than 1/10th the latency of a Bluetooth device) eliminating any potential lip-syncing issues. All the speakers in a WiSA system are certified to be synchronised within 1/1,000,000 of a second even when using all eight channels and the system also automatically recognises audio configurations from 2.0 to 7.1 and 5.1.2 for ease of set up.
The speaker specification includes power at 60W RMS (2x30W), impedance of 8Ω, additional passive speaker output, a 6.5" woven cone woofer, a 0.75" titanium cone tweeter, a frequency response of 55Hz – 20kHz, DC24V / 2.5A power supply and dimensions of 230 x 110mm (W x D).