Lightware celebrates first NATO TEMPEST certification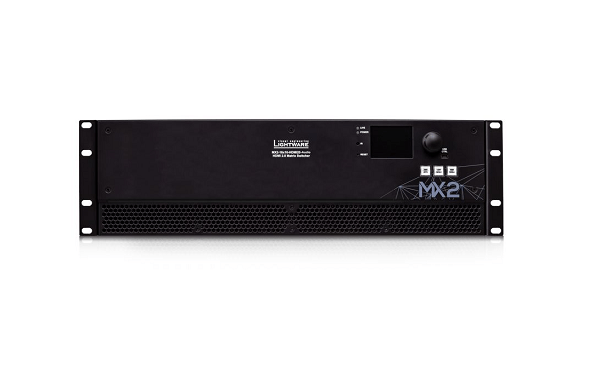 Lightware has announced that its MX2-16×16-HDMI20-Audio standalone matrix switcher has recently tested and successfully passed NATO's TEMPEST SDIP-27 Level B test.
This certificate focuses on radiated magnetic waves of equipment used in classified and secret environments and assesses the eavesdropping risk.
The MX2-16×16-HDMI20-Audio is a member of the HDMI 2.0 standalone matrix switcher family that supports uncompromised 4K60 4:4:4 resolution and allows audio embedding/de-embedding to and from the HDMI signal stream.
This recent certification verifies that the MX2-16×16-HDMI-Audio can be confidently integrated into classified operations where information security is a key concern. The 16×16 crosspoint size provides sufficient amount of HDMI 2.0 input and output ports for medium to large-sized rooms.
The test was carried out by NATO's Information Assurance Technical Centre's Approved Accreditor, Eurotempest B.V.