Bi-directional Optoma driver for ELAN now available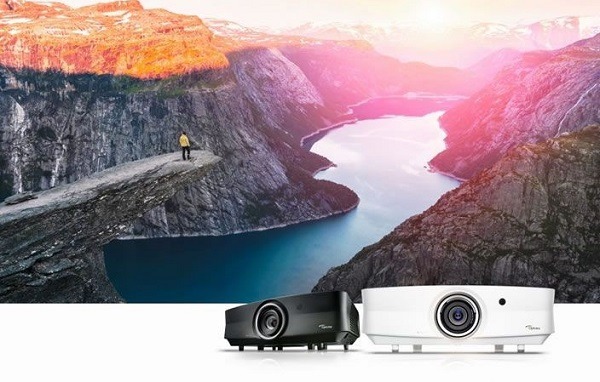 Chowmain Software has released a new driver, available to users initially on a 90-day free trial.
Optoma provides a universal API for the majority of their projectors for both IP and RS232 based controls. The Chowmain Optoma universal projector driver for ELAN provides seamless integration of Optoma projectors via this API and allows you to control all the standard features you would expect with a projector and more.
The driver has the ability to fire events on warnings and errors making it easy for integrators to proactively service customers when projectors are due for bulb changes or require attention. On projectors with lens memory, you can recall these lens memory positions via the driver's programming options.
Other features include:
Bi-directional control and feedback
Both RS232 and IP based integration
Lamp hour feedback
Audio Controls (Volume Up, Volume Down and Mute)
Power management
Source selection (HDMI 1, HDMI 2, HDMI 3, S-Video, Component, Video, DVI-A, DVI-D, VGA 1, VGA 2, USB Display, Network Display, BNC, HDBaseT, Display Port, 3G-SDI, Wireless, Multimedia)
Events (Standby Mode, Warming Up, Cooling Down, Out of Range, Light Source Fail (LED Fail), Thermal Switch Error, Fan Lock, Over Temperature, Light Source Hours Running Out, Format Board Power On Fail, Colour Wheel Unexpected Stock, Over Temperature)
Options (12V Trigger, 3D Mode, 3D-2D, 2D-3D, 3D Format, 3D Invert Sync, Aspect Ratio, Display Mode, Enable HDR / HLG, HDR Picture Mode, HLG Picture Mode, Extreme Black, Dynamic Black, Brightness Mode, Pure Engine Ultra Detail Mode, Pure Engine Pure Contrast Mode, Pure Engine Pure Colour Mode, Pure Engine Pure Motion Mode, USB Power, AV Mute, Freeze, Image AI, PC Mode, Super Wide, Lens Memory Lens Shutter)
ADVERTISEMENT

ADVERTISEMENT
ADVERTISEMENT

ADVERTISEMENT