Light no obstacle for EPV's Dark Star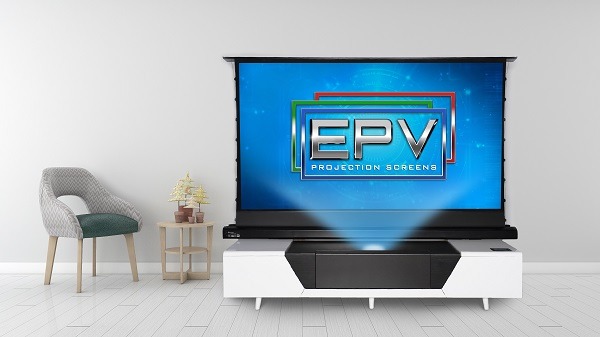 EPV Screens has released its new Dark Star Max UST-FR Series of motorised floor-rising projection screens with ceiling and ambient light-rejecting material for UST projectors.
The freestanding electric projection screen features motorised 'scissor-backed' cross risers that raise and lower the screen materials. The DarkStar UST mitigates the washout effects of ambient light and the material is specially designed to work with ultra short throw projectors.
In addition to full IR/RF control, an infrared safety feature automatically stops the screen from lowering if foreign objects, such as fingers, are detected during operation.
EPV Screens marketing manager Dave Rodgers says that many people are not seeking a dark room video display but something that can replace the household TV and operate in a brightly-lit room.
"What distinguishes this product is that the material is specially formatted for use with ultra-short throw projectors, and it's durable enough to exist as a motorised free-standing screen."