AVIXA announces 2019 Oceania award winners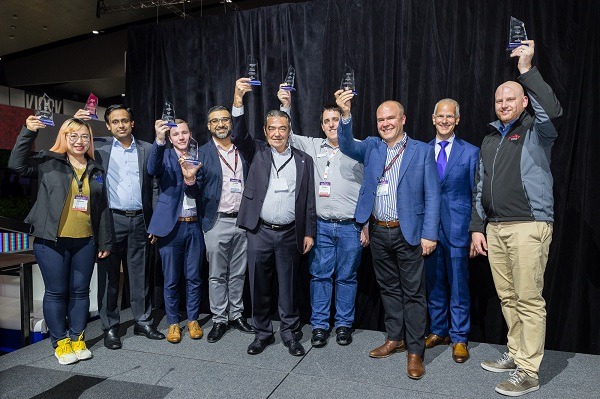 The winners of the AVIXA 2019 Oceania awards were announced on the first day of Integrate Expo 2019 in Melbourne. The awards recognise AV professionals for their work in the Oceania region.
"Now in its third year, earning the AVIXA Oceania Award represents an important milestone in the career of AV professionals who have shown outstanding contribution to help their peers, businesses or industry overall grow," AVIXA senior director of development Jonathan Seller says.
"All winners are nominated by a third party, hence being selected for the award is a true peer recognition."
The 2019 AVIXA Oceania Award winners are:
Oceania Volunteer of the Year Award – Peter Swanson, CTS, Lendlease
Oceania Young AV Professional Award – Garth Cahill, CTS, Corporate Technology Services
Oceania Young AV Professional Award – Tyler Wood, CTS, Corporate Technology Services
Oceania Young AV Professional Award – John Thampi, CTS-D, CTS-I, Downer Group
Oceania Women in AV Award – Boey Song, tm stagetec systems
Oceania CTS Holder of the Year Award – Ryan Gomes, CTS-D, Corporate Technology Services
Oceania Educator of the Year Award – Paul Dabrowski, CTS, avt
Oceania Distinguished Achievement Award – Michael Rutledge