Krix Loudspeakers release new Series MX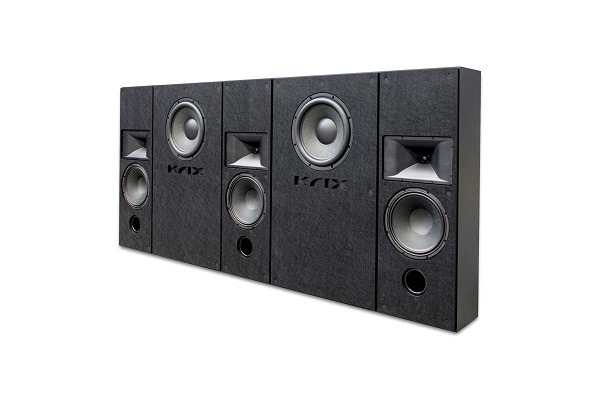 After releasing the Series MX modular screen speaker in 2015, nicknamed "the wall of sound", customers now have access to the latest Series MX range: the MX-5 and MX-10.
The easy-to-install modular system is placed behind an acoustic transparent screen to replicate the overall performance of a large cinema in a residential space. The slim design of the modules means that the Krix installations can take up as little space as necessary while providing a commercial-grade sound.
The MX-5 is designed for smaller rooms, sized 15m² to 25m² while the MX-10 targets mid-sized rooms of around 25m² to 35m². Both of these systems give installers a flexibility of options with the MX-5 having a depth of 190mm and the MX-10 205mm.
Both models use passive subwoofers with the servicer in mind, nothing that may require technical attention is placed behind the screen.
ADVERTISEMENT

ADVERTISEMENT
ADVERTISEMENT

ADVERTISEMENT