Kramer releases videowall drivers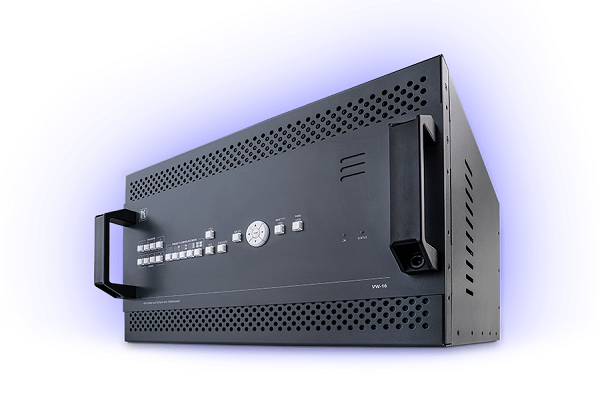 Kramer AV has released its new VW-9 and VW-16 drivers, providing an advanced and affordable solution for high-performance videowalls.
With ten outputs, the VW-9 is ideal for unique wall shapes comprising up to ten displays or any size or a 3×3 video wall. The VW-16, with 16 outputs, drives huge videowalls of up to 16 displays.
Both drivers deliver outstanding image quality, performance and flexibility with multiple picture support, and quick, clean switching. Video is processed without compression, ensuring the highest-possible image quality.
They offer quick and easy setup of a multi-screen wall with flexible input and output capabilities.
Both drivers are also equipped with built-in redundant power supplies for uninterrupted operation.