Kramer releases long-reach HDBaseT 2.0 extenders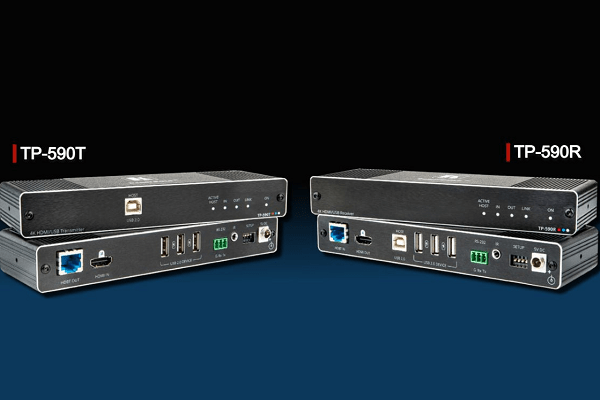 Kramer has released long-reach HDBaseT 2.0 extenders, building on the success of Kramer best sellers like the TP-580T/R to deliver a more impressive feature list with an attractive price tag.
Dubbed the TP-590T and TP-590R, it extends video signals for up to 40m at 4K60 (4:2:0) or for up to 70m at a lower resolution. Flexible USB 2.0 extension with either transmitter or receiver being an active USB host providing an ideal solution for all your local and remote USB peripherals. Bidirectional RS-232 and IR extension, CEC and intelligent EDID processing for the true Plug & Play operation.
It supports HDCP 2.3 and CEC, comes with bidirectional RS-232 extension and multi-channel audio transmission is made possible for up to 32 channels. Additionally, it comes with bidirectional IR extension.
It's ideal for a number of applications including classrooms, university lecture halls, meeting rooms, conference rooms, training facilities and BYOD/hybrid learning.
With the new Kramer cables, an active USB host is connected at either the transmitter or receiver side. USB 2.0 signals are extended between the transmitter and receiver, enabling connection of the active USB host to both local and remote USB devices.