Kramer integration to enhance BRAVIA control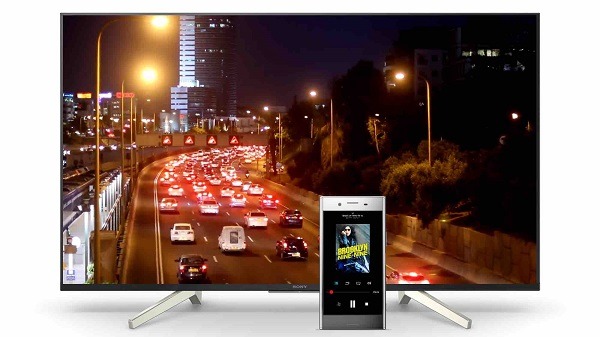 Kramer Control's BRAINware solution is to be integrated into Sony's BZ35F series of BRAVIA 4K HDR professional displays to offer unparalleled control.
The BZ35F range, which is ideal for professional digital signage, information and monitoring applications and more, includes network and serial communication control. Kramer's control solution can be installed with a USB upgrade license key, which is activated by a local integrator. It eliminates the need for additional control processor hardware and cabling, simplifying installation and reducing costs.
Sony Australia group manager of business solutions for the professional solutions group Danie Hancox says that one of the company's key achievements is integration with third-party solutions.
"Over 80% of our Pro BRAVIA installations are networked and exist within an ecosystem. From an end user point of view, it is critical that each part of the ecosystem works seamlessly together. Pairing Kramer's code-free, drag-and-drop control platform with Sony's BRAVIA pro series displays is a win-win for our joint customers. By offering integration with manufacturers such as Kramer, Sony is providing users with the tools and capabilities they need most, while creating a highly robust, interoperable and versatile platform."
Kramer vice president of business development and strategy Aviv Ron says the integration represents and enormous opportunity to provide customers with the industry's best professional displays, control and automation.
"Sony BRAVIA displays running Kramer Control BRAINware are optimally suited to serve as a centre piece for several of our new Kramer@Work modern meeting space solutions."
Sony has also been working closely with Exterity to achieve seamless integration between its ArtioGuest interactive guest experience portal and the latest BRAVIA displays which include built-in Chromecast support. This latest collaboration is part of an ongoing partnership as the two brands strive to offer first-class service to hotel operators and their guests.
Daniel adds: "The ability to have IPTV, digital signage, analytics and control running on a Sony display without the need for additional hardware is a huge benefit to end users. The Sony BZ range of displays are the hub that brings leading solutions such as Kramer, Exterity and Chromecast together. The seamless integration we enable makes the overall solution customisable, secure, feature-rich and simple to deploy and maintain."