Kramer Academy mobilises with AVIXA-approved Pro AV courses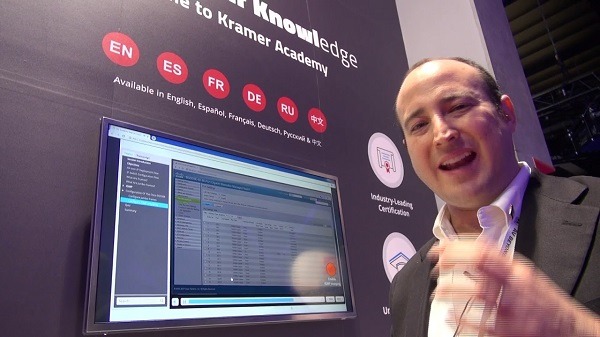 The AVIXA-accredited Kramer Academy has upgraded its online and face-to-face training by providing a choice of languages including English, Chinese, French, Spanish, German and Russian.
The training launched at the end of 2018 and allowed AV/IT consultants and Kramer customers the opportunity to earn CTS RU points while learning advanced topics and the best practices to enhance AV over IP technology systems.
Multi-lingual AV/IT online training is available in the new languages and can be accessed globally using any PC or mobile device.
"By using innovative, state of the art learning techniques and platforms, Kramer Academy offers our partners a dedicated hands-online experience, allowing them to easily learn and practice various IT configurations, setup encoders and decoders, and boost their audio understanding using simulators. Our certification paths are tailor made for sales and tech professionals", corporate training manager Uri Jospe says.
"Kramer Academy also offers a unique IT boot camp environment for integrators, support engineers and other users to safely practice commons tasks such as configuring an IT switch for AV streaming or setting up encoders and decoders for various use cases", Uri added.
Access to Kramer Academy is open to all integrators, distributors, AV/IT engineers or consultants until further notice.