Key Digital releases 4K video wall matrix AV over IP kit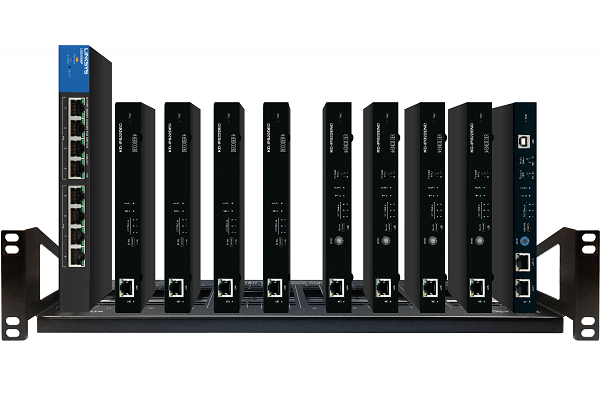 Key Digital has released the KD-VW4x4Pro4K, a 4K Video Wall Matrix AV over IP Kit.
Including four encoders, four decoders, mounting shelf and a pre-configured network switch as well as being Key Digital-app ready (KD-app) the kit is now available for pre-order.
Using a managed gigabit network switch, it enables video distribution, matrix switching and extension. All components included in the kit are pre-configured and mounted on rack shelf.
It helps integrators transform consumer or professional displays into a video wall with any video source viewed across multiple displays. Auto or manual settings create a fluid screen transition by removing pixels from the top, bottom, left and right border independently.
A WiFi connection port enables the connection of a WiFi router or access point for ease of control from the KD-app or control system.
It boasts an audio pre-amp for muting, three-band EQ and lip-sync delay controllable on audio de-embed port included in the kit.
Incoming 4K resolution can be down-converted to 1080p at each decoder, enabling monitors to display content at optimal resolution at all times.
It comes with a range of other features which can be found by visiting the Key Digital website.