Austere Technology now available in Australia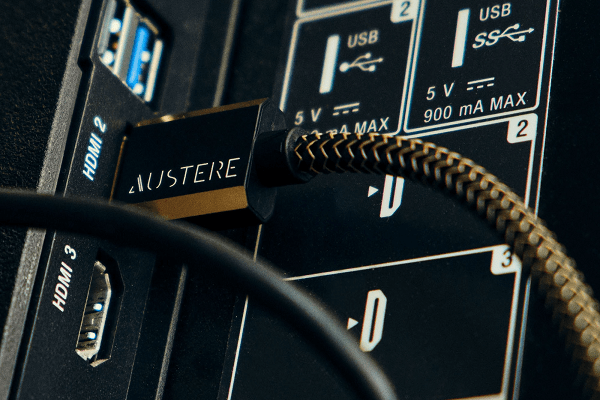 Austere Technology is now available in Australia through Audio Active Australia.
Available through November, the Austere range of products includes home entertainment audio and video cables, and clean and protect products. All products aim to give integrators an attractive design with unparalleled functionality.
Austere Technology stands over its home theatre products with a lifetime guarantee to replace them if they underperform or break.
"There is a massive gap in the technology accessories category, where the choice is either ubiquitous products that easily break and underperform or overly extravagant, antiquated accessories," Austere chief executive and founder Deena Ghazarian says.
"At Austere, we're equally passionate about performance and style and believe there's a tremendous need in the accessories market for accessible products where these ideologies intersect. That's why we've created Austere, from the packaging to the in-store displays to the products themselves, with intentional design and minimalistic style that deliver spectacular performance."
Audio Active Australia managing director Jeremy Bouris says that the company understands what local customers need and that Austere can provide for these needs in the home theatre space.
"Austere hits the mark with both performance and design and will be an ideal complement to home theatre audio and video hardware," he says.
ADVERTISEMENT

ADVERTISEMENT
ADVERTISEMENT

ADVERTISEMENT