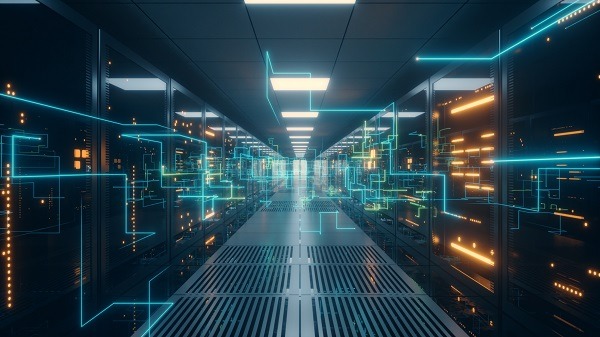 Countries all over the world have felt the crunch of power supply issues in recent times, but how can technology help to keep the lights on? Or more importantly, turn them off when you're not there…
Have you filled your car up lately? If so, you might have just recovered from the stroke you suffered when you looked at the dollar value on the pumps.
Fuel's damn pricey in Australia at the moment, and that's not likely to change too soon as consistent issues surrounding global power supplies continue to hinder many countries and markets.
We all saw the images from the UK in September and October of last year – Dystopian scenes of queues for petrol pumps and signs on many saying that they were dry as bone and they didn't know when the next deliveries would be coming due to the shortage of freight drivers.
Closer to home, China has been experiencing serious power supply issues and has reportedly been stockpiling coal and gas stocks, following disruptive power limitations and blackouts toward the end of last year.
In many cases, shortages are a result of nations' responsibilities towards environmental agreements and carbon emissions reductions. And like in the case of any major crisis, such adjustments will take time for energy supply to return to previous levels.
The question is: when does it start to affect essential technology, and what can technology do to counteract instances of power shortage or dropout?
On which we must depend
So, what does the future look like in terms of energy consumption? And how do we combat the challenges that will inevitably rear their head in the not-too-distant future?
Critically, some of the most important data infrastructure draw huge power from the grid and many need protection from surges or shutdowns.
One such company providing uninterruptable power supply technology (UPS) is Powershield. Malcolm Levin, its head of engineering thinks dependence on digital infrastructure continues to increase.
"Every new development relies heavily on an electrical current whether it be AC or DC. The battery industry is going through a huge growth period as we have new emerging battery technology. As a battery needs to hold a charge, there is only one way to charge it and that is through an electrical power source"
He points out that centralised air conditioning had its great uptake in the 1980s, increasing the load on the electrical grid but, domestically, not dramatically increasing power production.
At Eaton, Tricia Choong, the company's marketing manager says that they are committed to the transition to a more sustainable and low-carbon future.
"Energy transition is a key focus in our business strategy. The challenge for many countries, including Australia, is the grid stabilisation and reliability. This is an area where government authorities, utility companies and AEMO are actively looking into."
While it is important for commercial entities such as data centres, etc, are kept ticking along, there is also a residential aspect to this discussion and in the area of power consumption or, better yet, reduction, Savant Power has answered the call of how homeowners can most efficiently use their power supply.
Savant Power president Anna Demeo says that, across the globe, we are seeing an evolution in the ways that energy is produced and consumed.
"Utility grids are being impacted by aging infrastructure, climate change, a shift toward electric vehicles, new regulations and more. Renewables are the largest growing type of new power generation being added to the grid.
"Intermittent sources of generation such as solar and wind fundamentally change how the grid needs to be managed because they are dispatchable like traditional fossil fuels."
As a result, she says, we are moving to a grid that requires demand-management to match generation capability.
"This creates a more regionally distributed grid architecture in which intelligent load management becomes critical as it enables grid operators to shift and shave peak power demand to align with solar and wind production."
A challenging future
The future is, hopefully, green even if we're a little bit slow on the uptake in some parts of the world, and the main focus here is to stabilise the grid to provide reliable energy sources.
Tricia remarks: "Transitioning to renewables has been accelerating in the last decade and Eaton believes it will continue to be the future of energy sources."
On a similar note, Malcolm believes that efficiencies of alternative energy products needs to increase, pointing out that solar panels can have losses of between 30 and 90%.
"The price point on energy storage needs to improve significantly, as it is a significant part of the energy transition plan."
Aging grid structures, as well as climate-change influenced weather events are likely to result in more blackouts and brownouts in the future according to Anna who says that both energy suppliers and consumers face numerous challenges going forward.
She points out that, in the USA, roughly 25% of greenhouse gases are created by the generation of electricity which overlaps with 30% from residential and commercial buildings, and another 30% from transportation.
A more sustainable and resilient grid is needed and is possible.
"Electrifying transportation and building in turn supplies beneficial electrification that grid operators can use to balance the grid more locally. This, combined with residential solar and storage, enables home and business owners to be integral contributors to the grid infrastructure while also ensuring their energy independence in the event of a grid outage."
The commercial side
With more and more of our critical daily infrastructure housed in data centres and control rooms, losing power is simply not an option.
Imagine an incident like in Live Free or Die Hard when the traffic lights all go green at the same time – well, no don't imagine that, no one remembers anything from Die Hard 4.
But imagine an instance where every single traffic light shuts down in Melbourne city centre, or worse, in the rabbet warren that is Sydney… Carnage.
Anyway, that's the type of thing you don't want – critical infrastructures need stable and reliable power to keep their operation running smoothly.
Malcolm points out: "Uninterruptible power supplies (UPS) have never been more important to bridge these power outages as there are many more critical applications and machinery that cannot lose power. Security cameras, medical equipment, and the internet have been proven to be essential products that require consistent power."
Data centres are one of the biggest consumers of energy and many of Eaton's such clients have or are in the process of transitioning to low or carbon neutral sites, integrating renewable energy sources into their operation.
"Unstable power would cause operational losses which can lead to risk of revenue loss, loss of reputation, loss of customer base and, in some cases, additional financial penalties for not maintain the promised uptime to their customers."
Eaton EnergyAware is technology designed to help customers, such as data centres, to support energy providers by balancing sustainable power generation and consumption.
"The technology optimises power usage during peak demand hours and helps facilities earn additional revenues from currently deployed assets while maintaining complete control of deployed uninterruptible power systems and batteries," Anna says.
The residential side
It's reasonable to assume that in the event of power shortages, the home is likely to be hit quicker than critical infrastructure.
A smarter grid, combined with a robust home energy management system, could give the power (literally) back to homeowners to manage their own requirements and adjust accordingly as challenges arose.
Anna remarks: "An intelligent grid will allow for a more localised grid architecture that leverages distributed energy resources (DERs) such as solar, storage and flexible load management. These are collectively managed through a DERMS (Distributed energy management system) platform that allows utilities to manage and allocate resources regionally, thereby alleviating stress on existing infrastructure."
Savant Power is working with utilities to provide a scalable software-based energy management solution, effectively reducing the burden on the grid to keep homes and businesses powered reliably.
"Savant Power is leveraging Savant's 16-plus years of experience in smart home software development and deployment, seamlessly automating renewable energy sources and battery storage solution in combination with usage analysis and intelligent load management to create a highly stable, modernised ecosystem of energy generation, storage and demand."
Moving with the times
This is a challenge that isn't going anywhere fast and, to that end, technology is ever evolving in the area of UPS. One of the main areas that Malcolm sees advances in is in that of battery technology.
Some such advances include: higher energy density, longer run times, and better environmental footprint.
"We're also looking at ability to feed back to the grid, to enable the energy stored in the batteries to be used as part of grid stabilisation. There'll also be smarter controls on the UPS so that when the grid is not stable, or predicted to have difficulties, you'll be able to run on batteries for 15-30 minutes as part of the grid response."
At Eaton, there is ongoing work in the area of both hardware and software, including more energy efficient Lithium-ion batteries in the UPS range, and the Brightlayer suite of software that allows customers to monitor, control and manage their critical power assets remotely and in real-time.
"The data collected allows our customers to manage their power consumption and, in the case of power events, turn off consumption in less critical assets."
ADVERTISEMENT

ADVERTISEMENT
ADVERTISEMENT

ADVERTISEMENT