Josh.ai releases scalable software model plans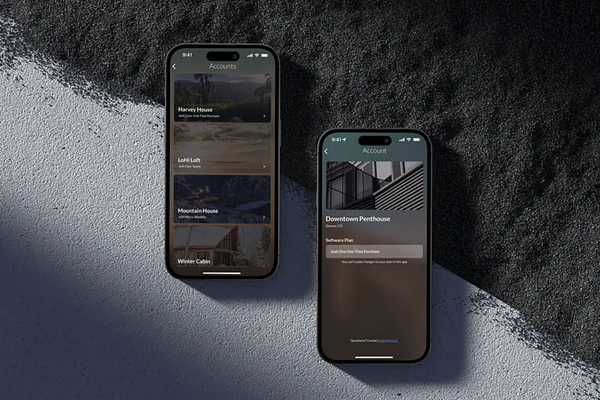 Josh.ai has released software model plans that scale each system based on its size and a customer's desired smart home experience.
Introducing an enhanced pricing model, this model of Josh.ai offers dealers and clients the flexibility to choose how they manage their software while providing greater visibility into the features enabled by Josh hardware.
The value of every Josh system is based on the user experience it delivers. System design spans a wide spectrum depending on a client's needs, ranging from an app-centric control experience with Josh One to the full-fledged Home Intelligence capabilities powered by Josh Core.
To complement its experiential offerings, Josh has also streamlined its software tiering to align with the number of controllable devices in a project. Counting devices allows for optimal contextual awareness with voice control while ensuring the Josh App experience for every home has ample bandwidth to organise the floor plan appropriately.
Josh One and Josh Micro support up to 100 devices and can scale to 200. For larger projects, Josh Core supports 500 devices and can support over 1,000. As part of the new software plan rollout, Josh has introduced one-time purchase pricing for all its solutions. In addition to monthly software plans as the lowest entry point for customers, annual plans are also available.
The latest approach to software has resulted in an exciting shift in software plan management. It introduces two options: Dealer-Managed Software Plans and Josh-Managed Software Plans.
For installers that have already embraced recurring revenue to provide ongoing support contracts for customers, and prefer to loop Josh software into their offering, they will receive a preferred margin on Josh.ai software plans. Dealers who would rather not manage software plans will still receive generous ongoing compensation for client projects that are billed by Josh.ai.
Through the Josh App, dealers and clients can monitor their software plan status with the ability to upgrade at any point.
ADVERTISEMENT

ADVERTISEMENT
ADVERTISEMENT

ADVERTISEMENT