Corsair Solutions becomes Australian distributor for Visionary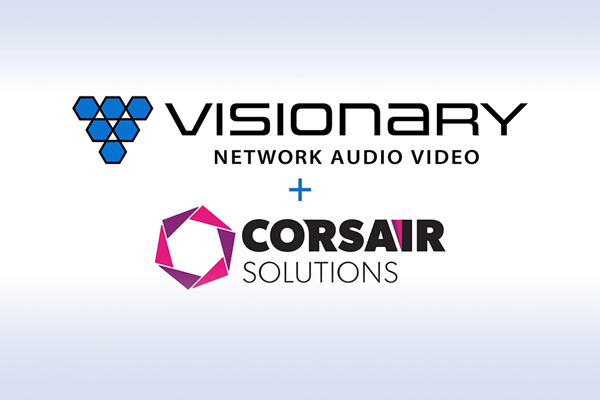 Visionary has appointed Corsair Solutions for the exclusive Australian distribution of its network AV technology.
"Corsair Solutions is one of the strongest, most trusted audiovisual distribution companies in Australia," Visionary chief operations officer Scott Freshman says.
"Corsair Solutions has a reputation for distributing high-quality audiovisual solutions and providing respected customer support and technical resources. We are pleased to partner with Corsair Solutions to expand our presence in Australia further. We look forward to strengthening Visionary's market share in their fast-growing geographical territory."
Established in 2009, Corsair Solutions brings strong commercial relationships and an extensive sales and technical staff team throughout Australia.
"We are very pleased to represent Visionary and their lineup of innovative AV-over-IP and IPTV solutions in Australia," Corsair Solutions managing director Mark Lampard says.
"Visionary is a leading manufacturer of AV-over-IP solutions and has come highly recommended by our customers. Their cutting-edge, ultra-low latency products are a perfect addition to our portfolio. We are proud and privileged to have been selected to represent Visionary in Australia."
ADVERTISEMENT

ADVERTISEMENT
ADVERTISEMENT

ADVERTISEMENT